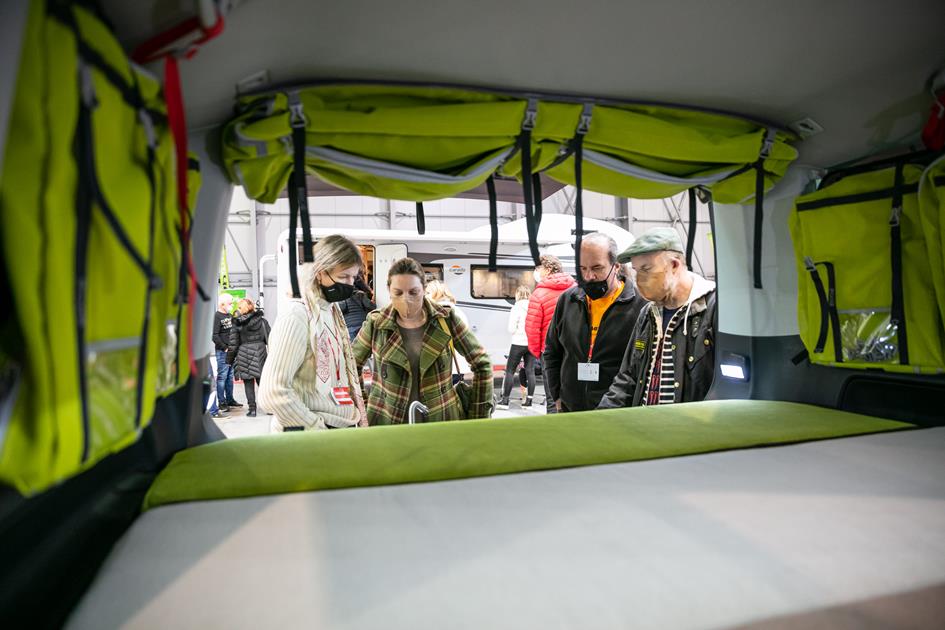 Düsseldorf, Germany, Warsaw, Poland, Wels Austria, Bern Switzerland, Brno and Prague, Czech Republic and several road shows in North America - we introduced the Nestbox camper conversion kits this year in all these places.
We demonstrated to curious visitors our practical and quick solution for how to travel by their own rules, with only their vehicle, a map, some supplies and Nestbox.
Meetings over this string of trade shows covered more than just our camper conversion kits. To those visiting our site, we also showed for inspiration our downhill and alpine skis as well as our IN/OUT furniture. This includes novelties, possible configurations and combinations.
Meanwhile, trade fairs and shows were not and are not the only places where you can get acquainted with Egoé products in person. We also have showrooms in Prague (Pobřežní 66), Bílovice (Bílovice 519), Bratislava (Karpatská 8) and in Warsaw, Poland (Marszałkowska 115). We will soon be opening two more in Vienna and Nuremberg.