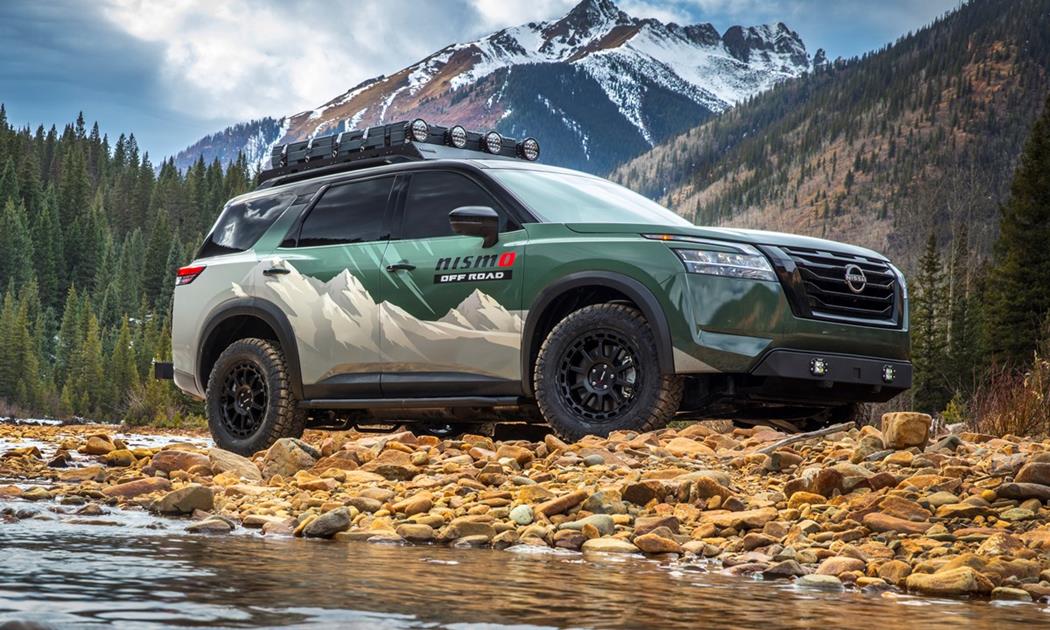 Nestbox camping conversion kits. They give you the freedom not to have a particular destination in mind as you simply set out on an adventure. Visitors to the prestigious SEMA Show in Las Vegas, NV, USA, were also able to get acquainted with this emotion.
Over 1,300 exhibitors presented their products at the SEMA Show, which took place in early November. According to the organizers, around 200,000 visitors attended the event. We introduced our camping conversion kits in partnership with the Japanese automobile manufacturer Nissan. The Nestbox Camper was set up in a Nissan Project Overland Pathfinder.
And it was truly unmistakable! Nestbox camper conversion kits allow you to go anywhere without being bound by accommodations or conditions. Various versions can be easily installed and assembled in the trunk of the car in a few minutes. Nestbox is formed of a body with space for the stove and water modules, a fridge or cooling bag and removable drawers. The size of the car is not limiting, as Nestbox will fit in every family car.