Products
Put the Nestbox in your luggage compartment and your vehicle is transformed into a comfortable camper.
Nestboard
Our new camper conversion kit has been designed specifically for estate cars. The low construction leaves enough space for your luggage, and the extractable module contains all you need for cooking and dining. Let us convince you that a boot is all you need when travelling…
Nestboard types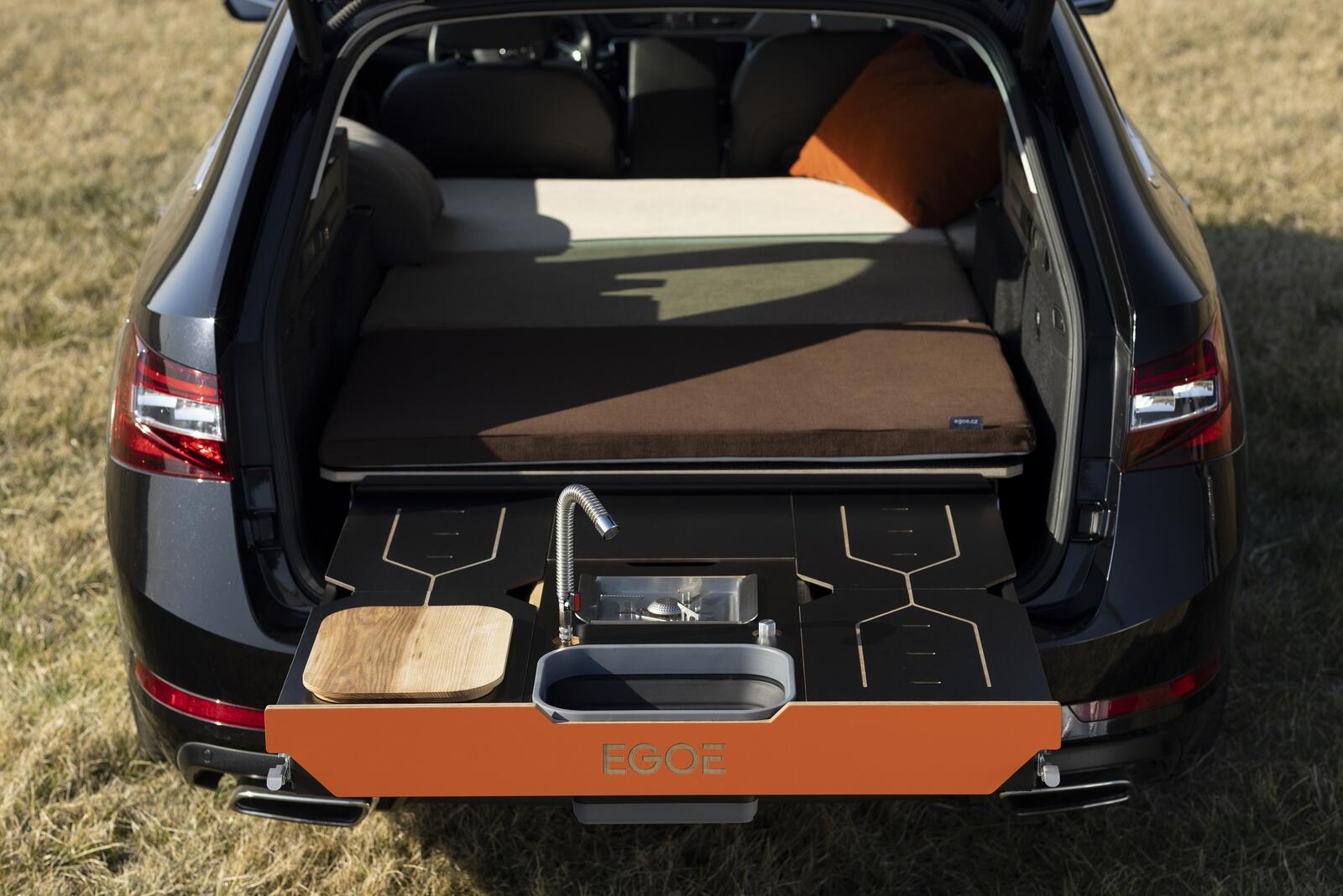 Roamer
Our biggest module will convert your van into a virtual caravan. Nestbox Roamer is the right choice for you if you have a van. Roamer offers so much space and comfort, you just might forget you're not at home.
Nestbox Roamer types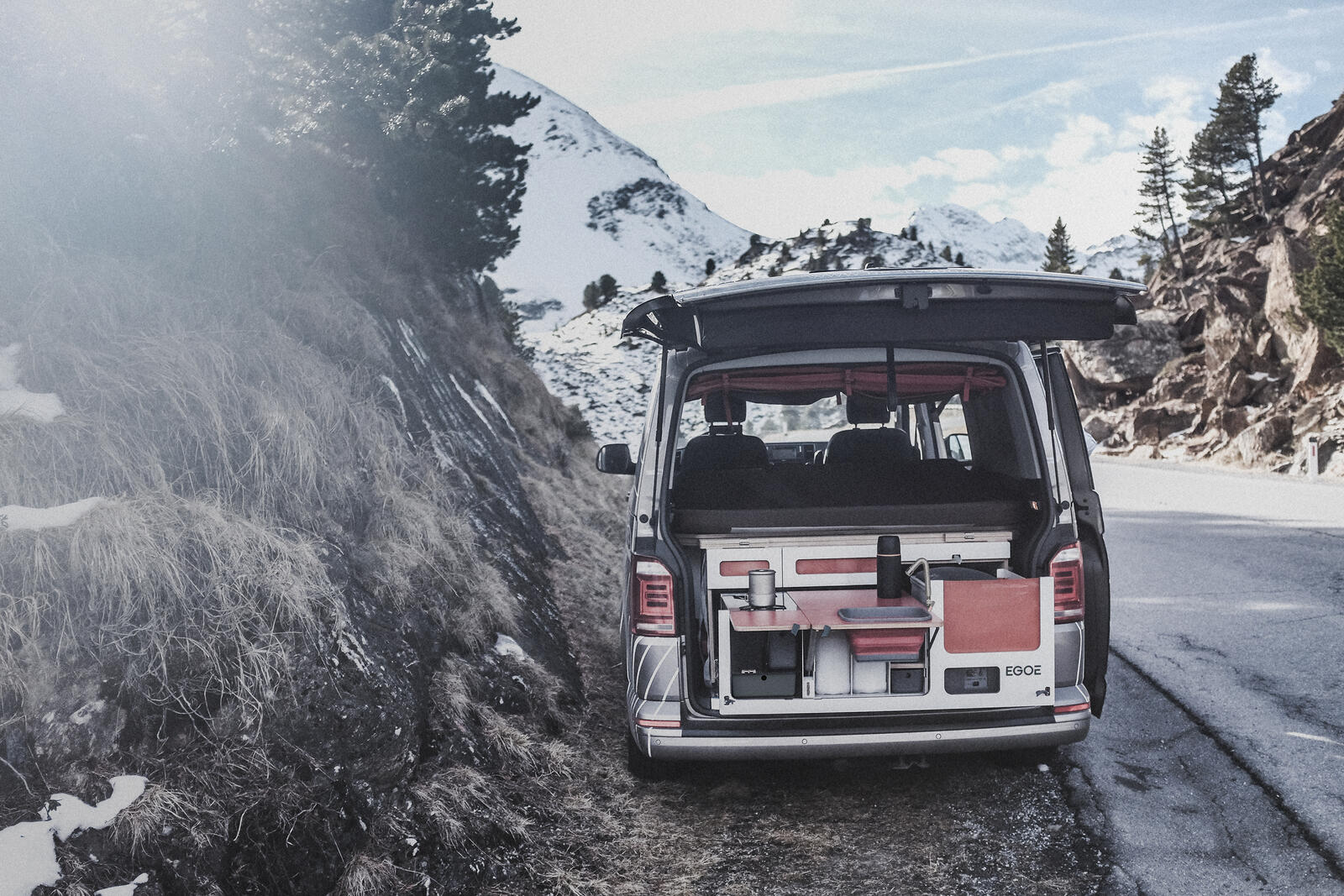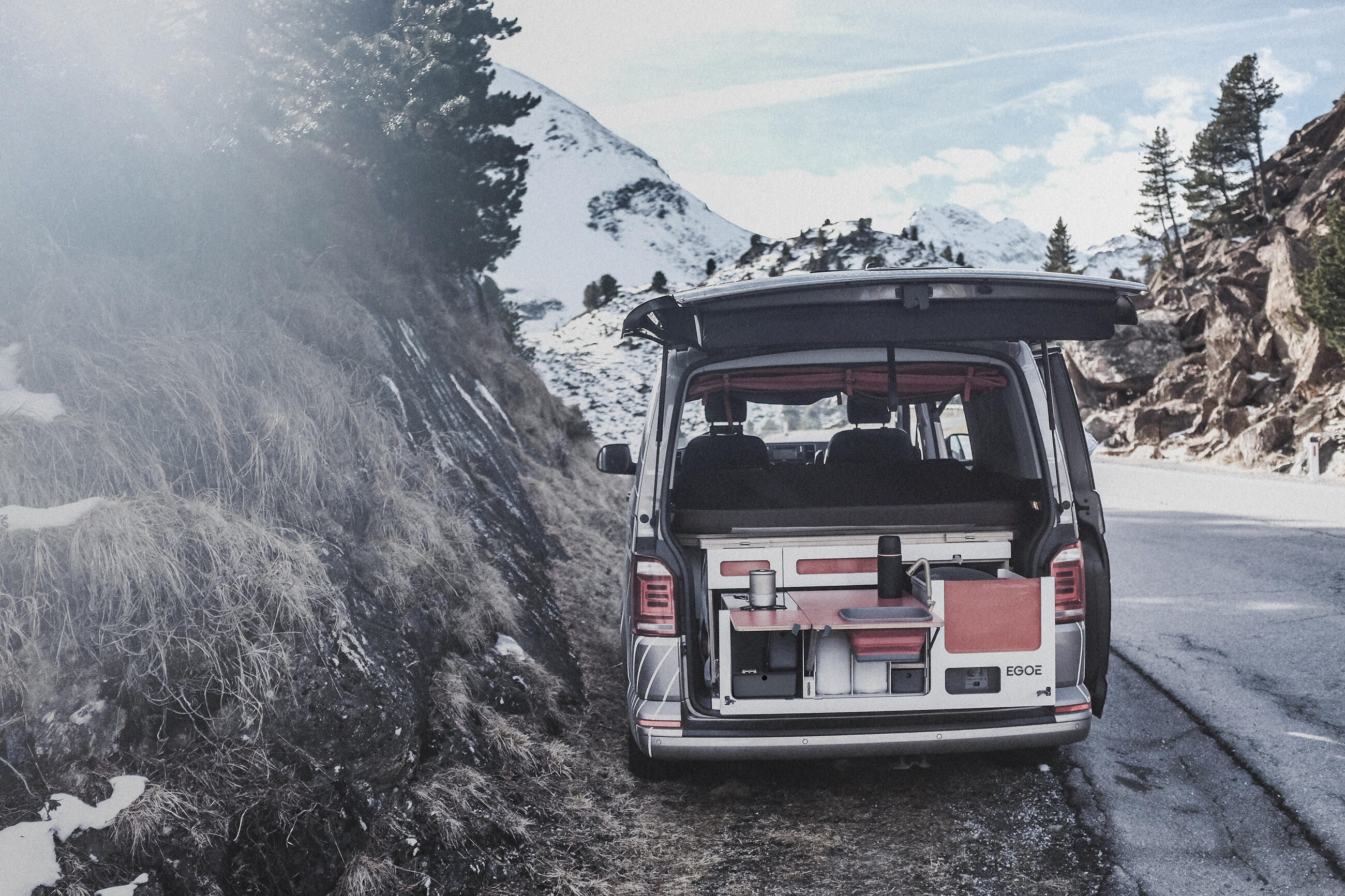 Hiker
Does your heart beat for smaller utility vehicles? In this case, get to know the Nestbox Hiker, which does not take away from its big brother in any way; it simply creates the same comfort in a smaller space. Smaller Nestbox Hiker versions are also invaluable, offering space for a cooker, water and a fridge.
Nestbox Hiker types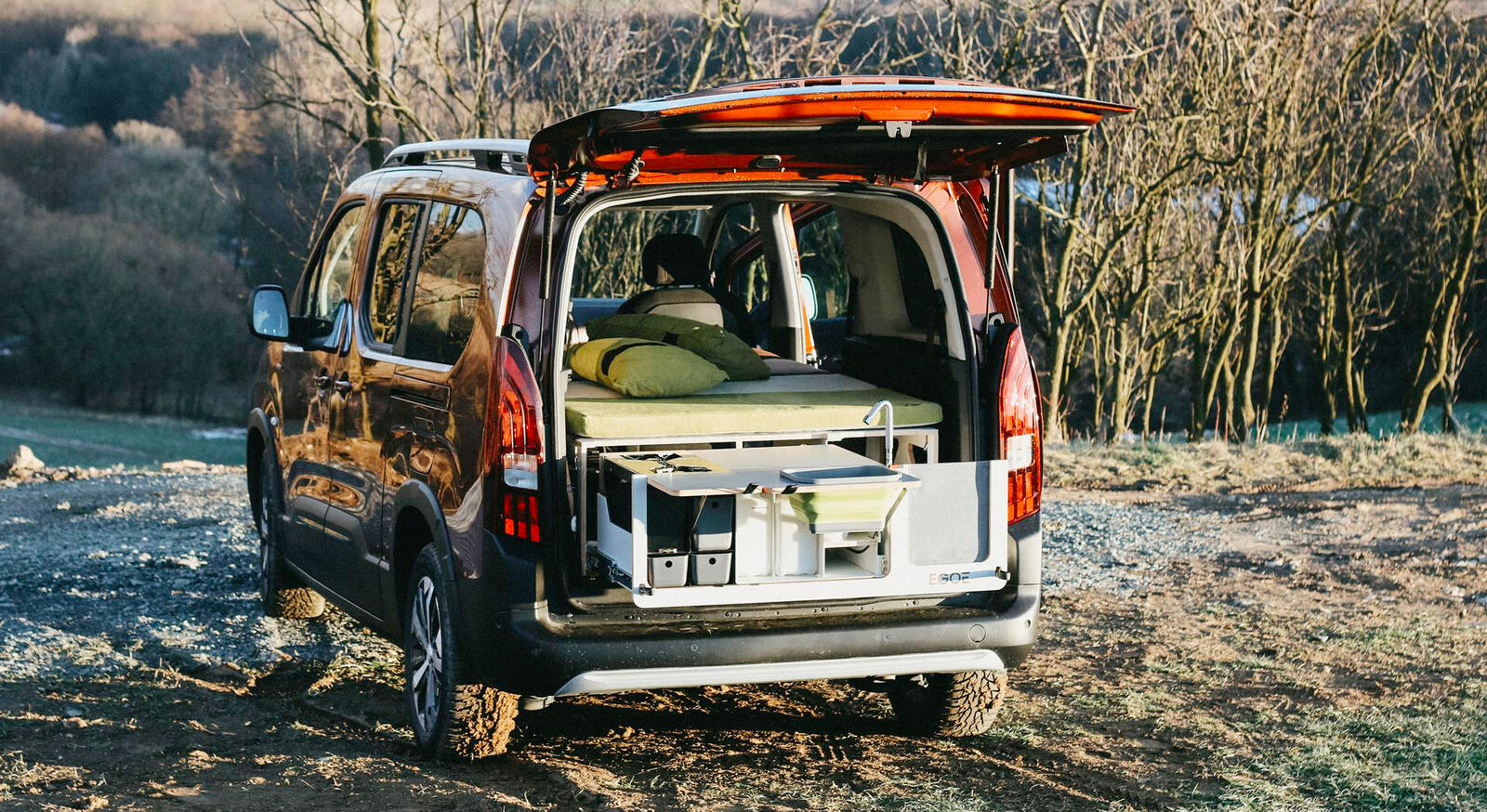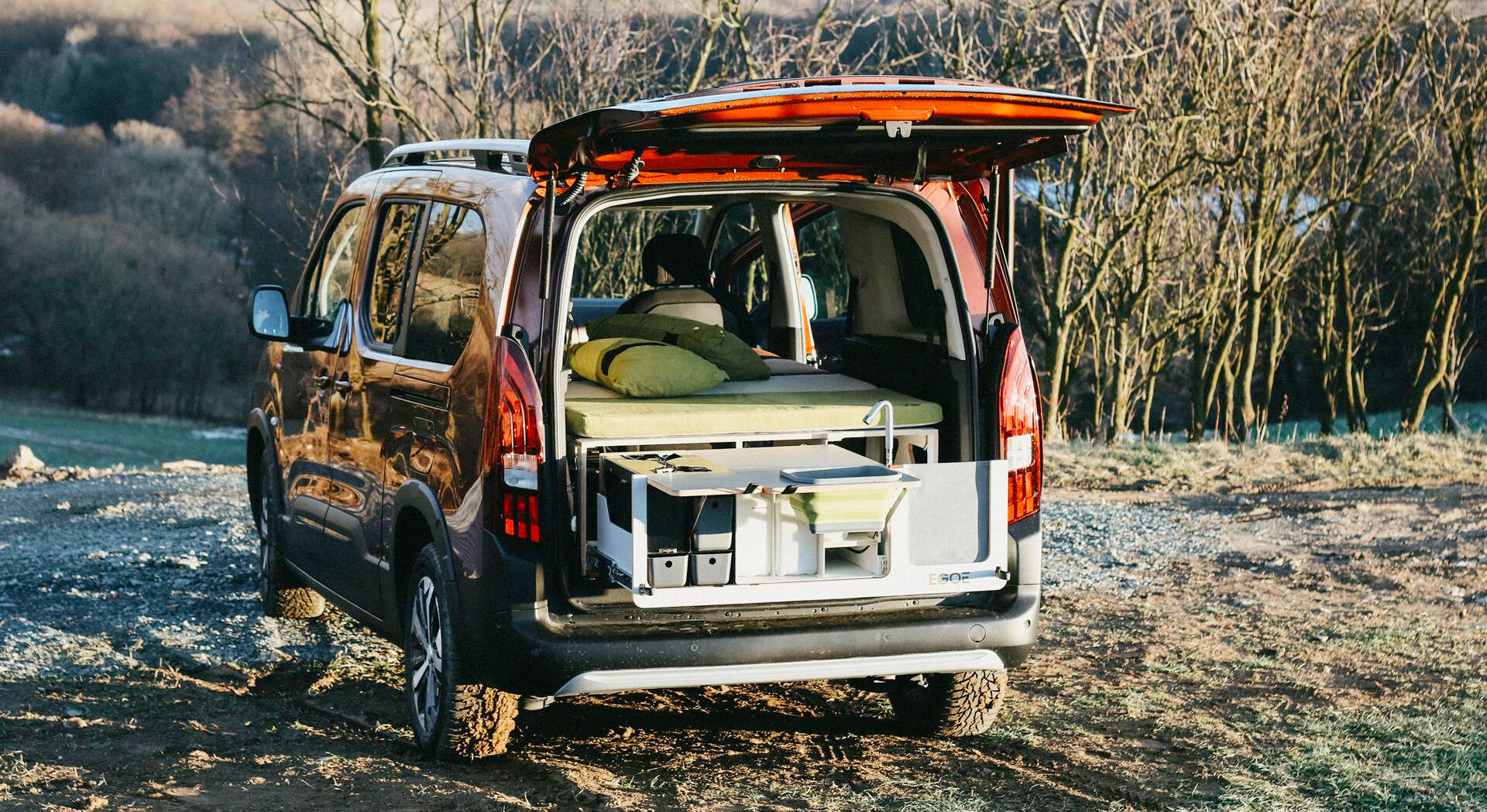 Supertramp
Supertramp is a camper conversion kit built for those whose adventure begins beyond asphalt roads, those who are not discouraged by challenging terrain. Nestbox Supertramp with its width is designed for off-road vehicles. This module for off-road vehicles enables camping under the most extreme conditions.
Nestbox Supertramp detail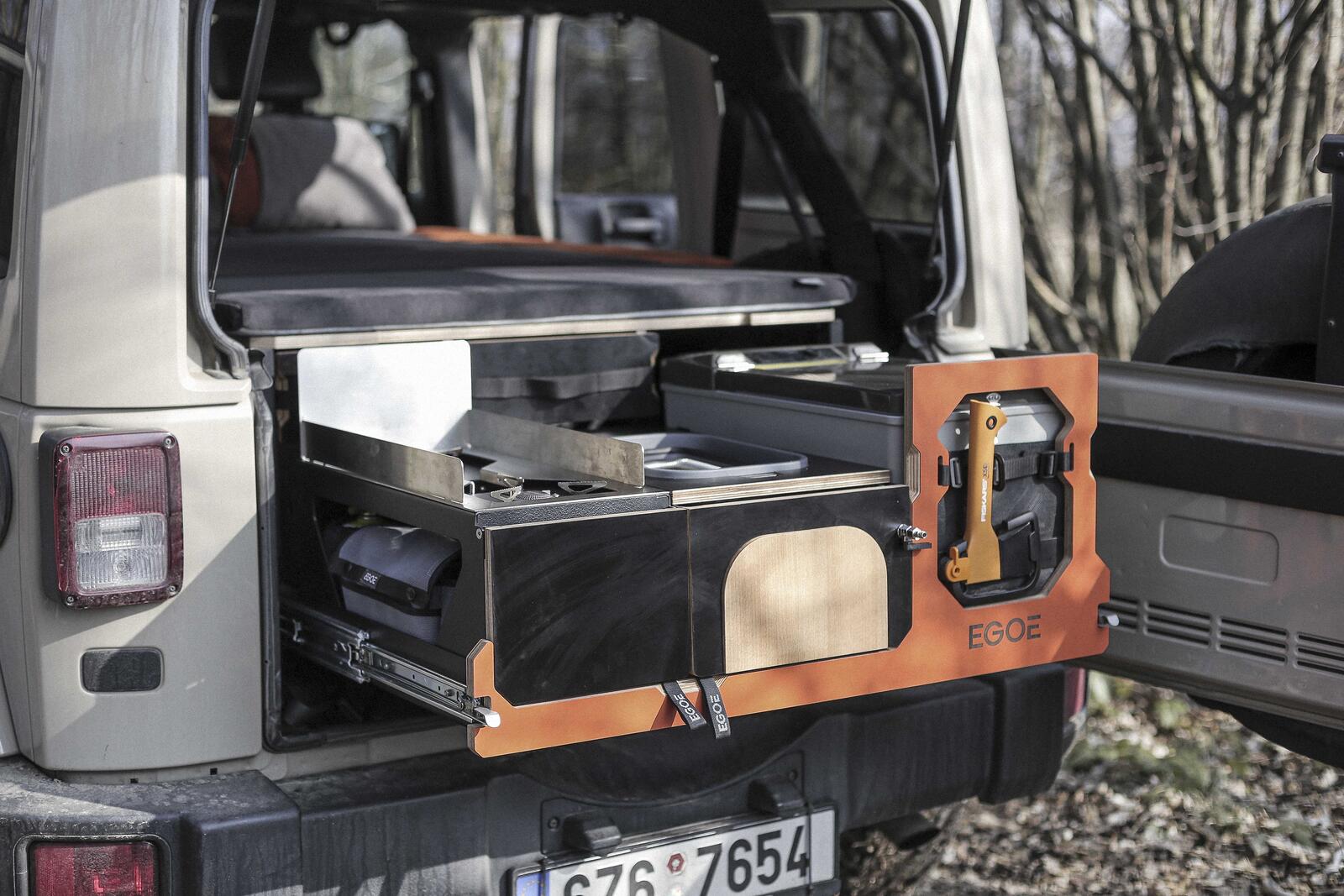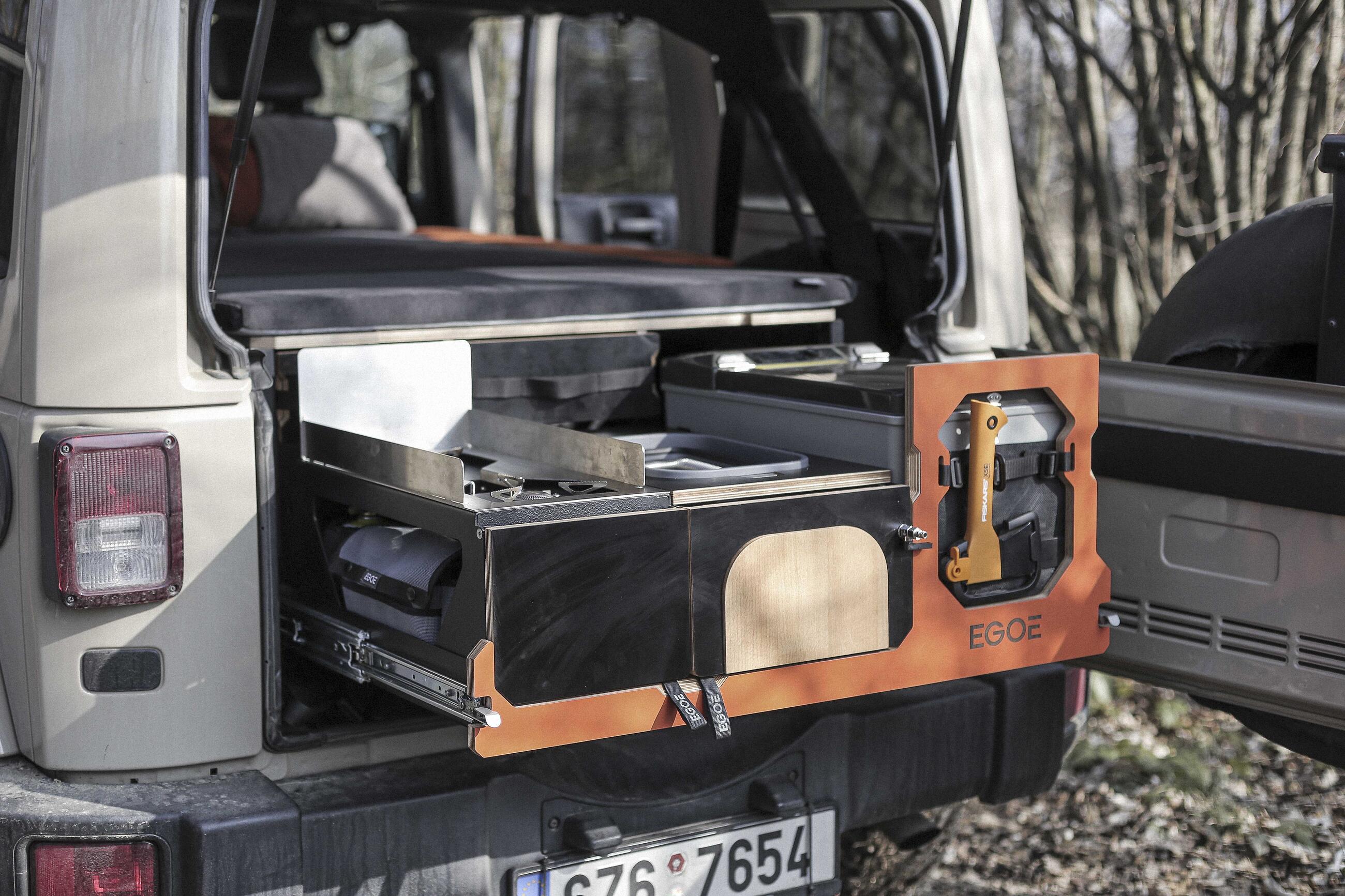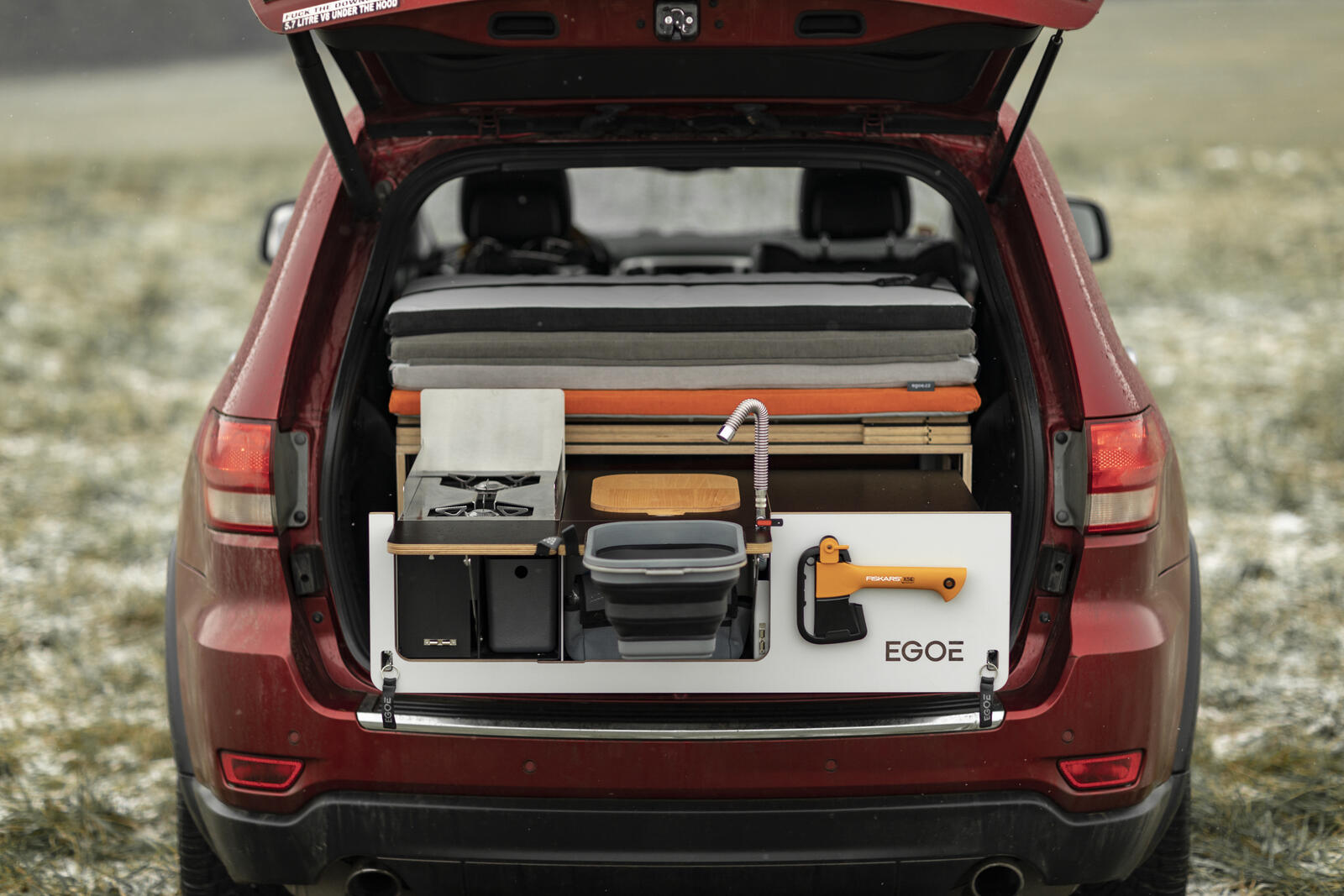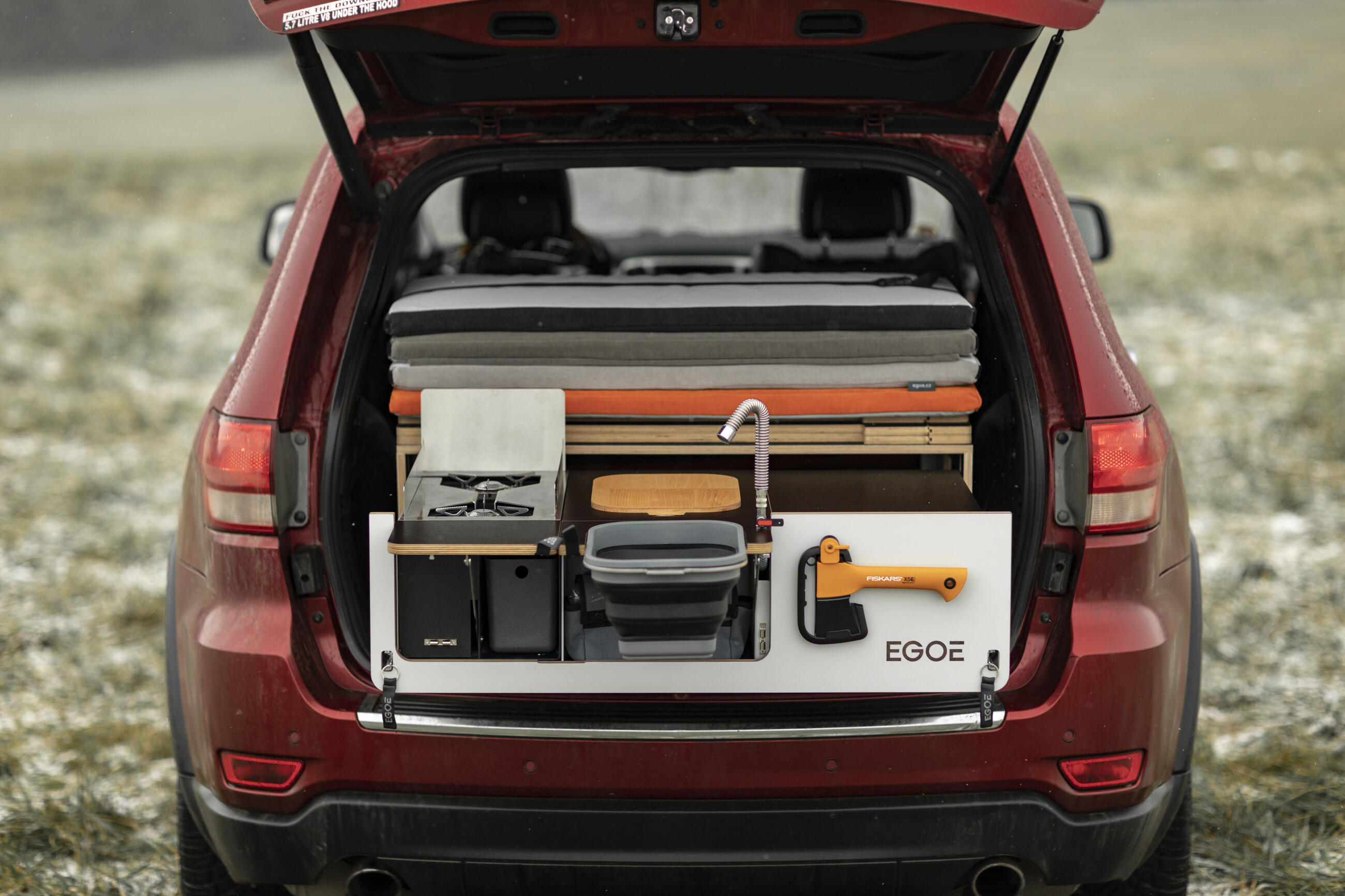 Camper
Handle business meetings or shopping over the week, and on Friday afternoon, succumb to the call of the wild. Nestbox Camper can help you do just that. "Hatchbacks, mini-vans and SUVs" – Camper can turn your vehicle into your favorite place to live on wheels. It's designed to do the same thing as the bigger models, but is more elegant.
Nestbox Camper types
Tramp
Tramp is the smallest Nestbox model. Compared to Camper, it is characterized by a simplified structure and downsized body. Even the smallest model offers everything you need on your travels – a sleep set, stove, space for a cooler bag and removable water pressure bag. You will love Tramp for its compactness and minimalism. It's meant for lovers of more rustic and down-to-earth forms of travel.
Nestbox Tramp types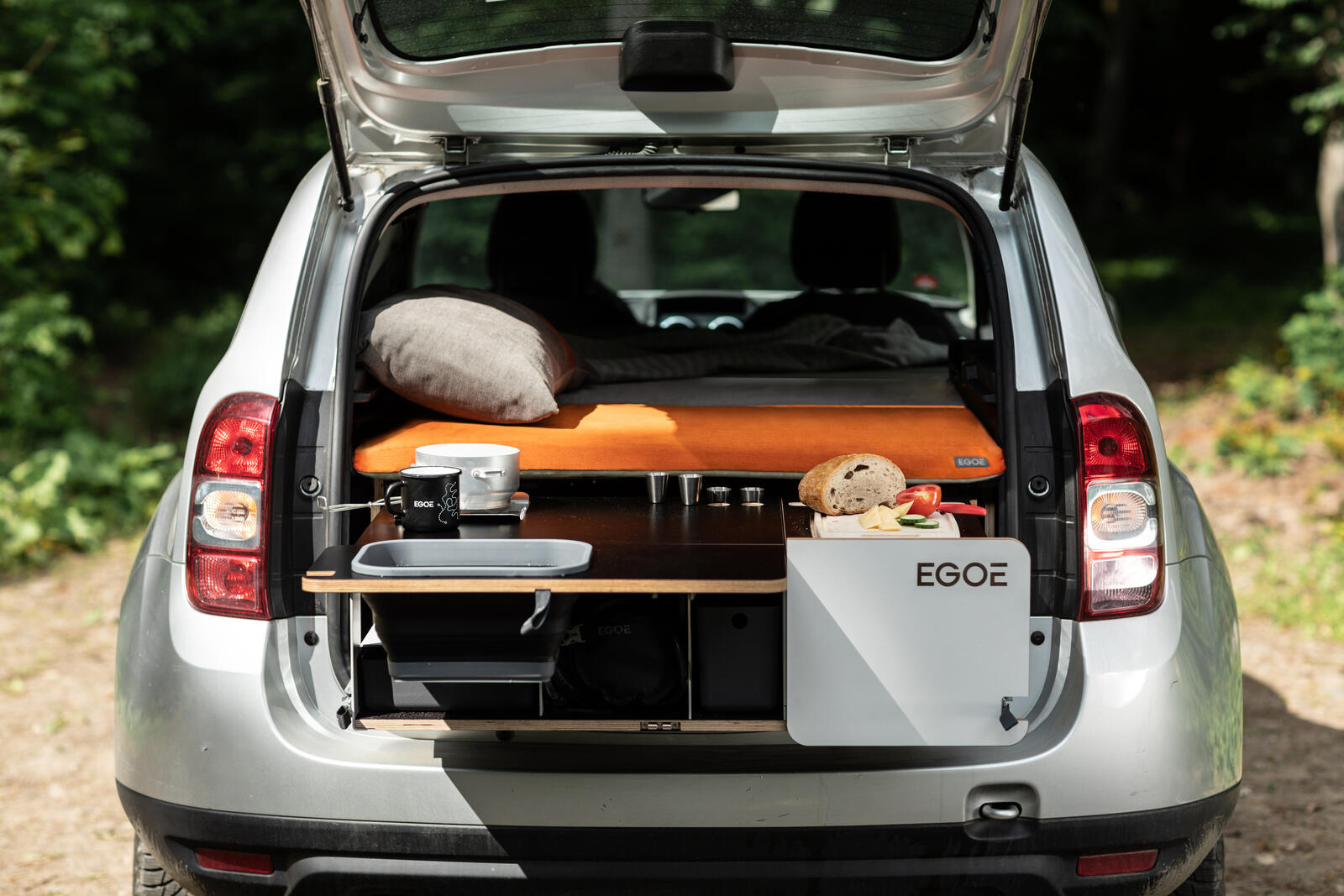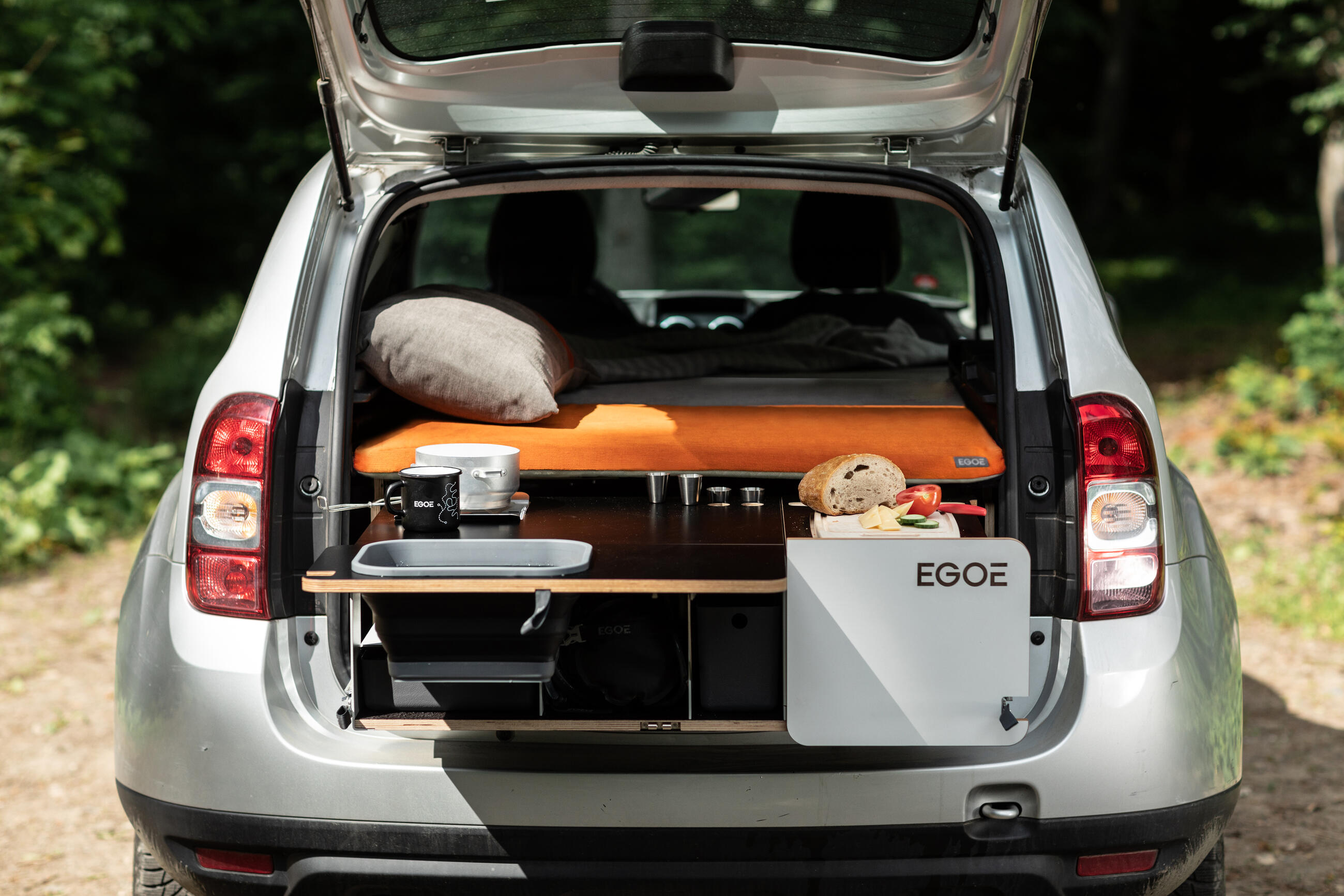 Accessories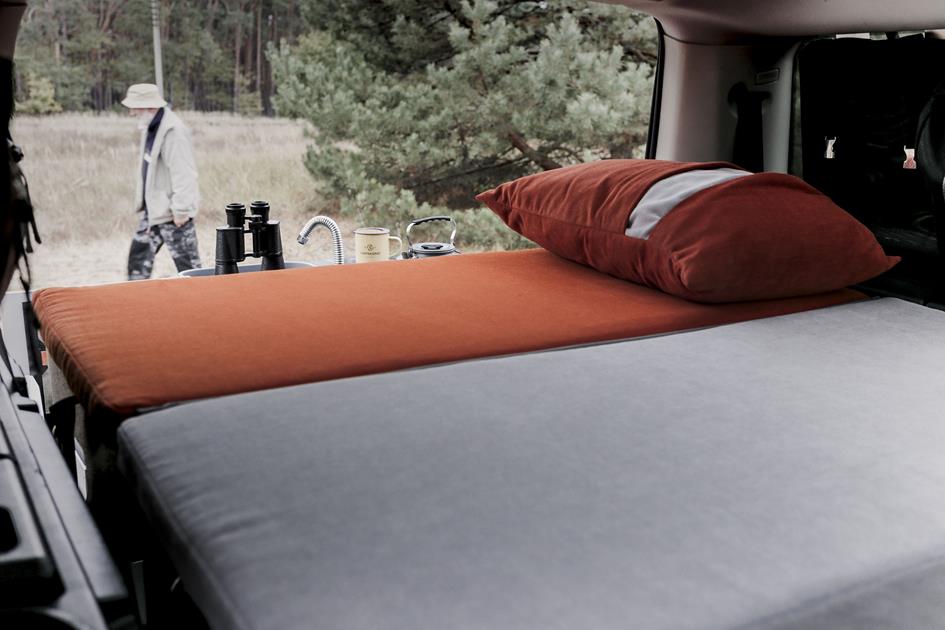 When on a journey, good sleep is more essential than at any other time. Nestmattress guarantees this. All you have to do is unfold it and go to sleep.
More info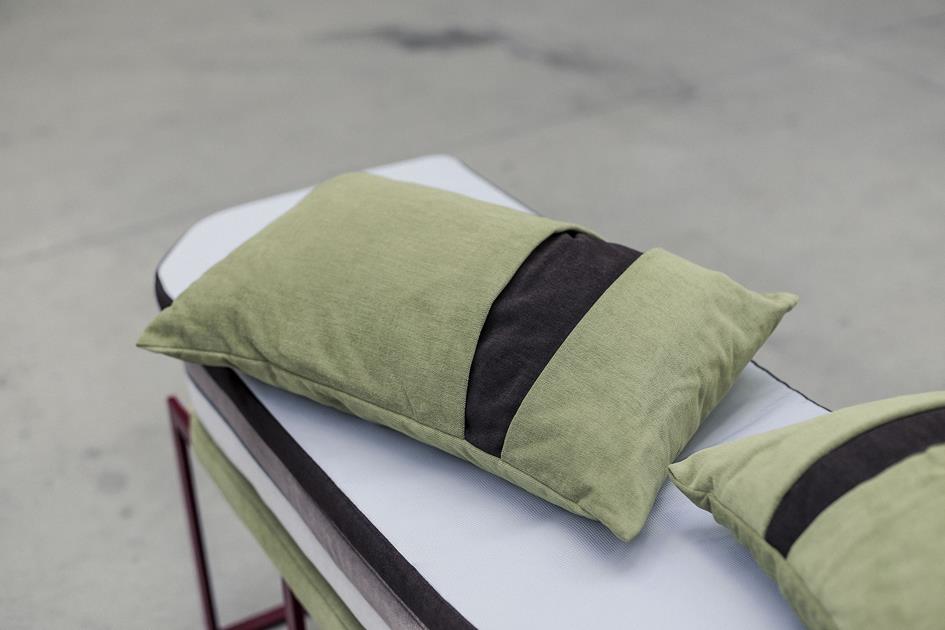 A pillow with a large pocket to be filled with all essentials for sleep or relaxation.
More info