Extractable Nestbox modules. The Cooker Module contains 2 burners and storage space for kitchen utensils and food. The Water Module can be used as a work area for washing up and basic hygiene.
Products in collection
Modules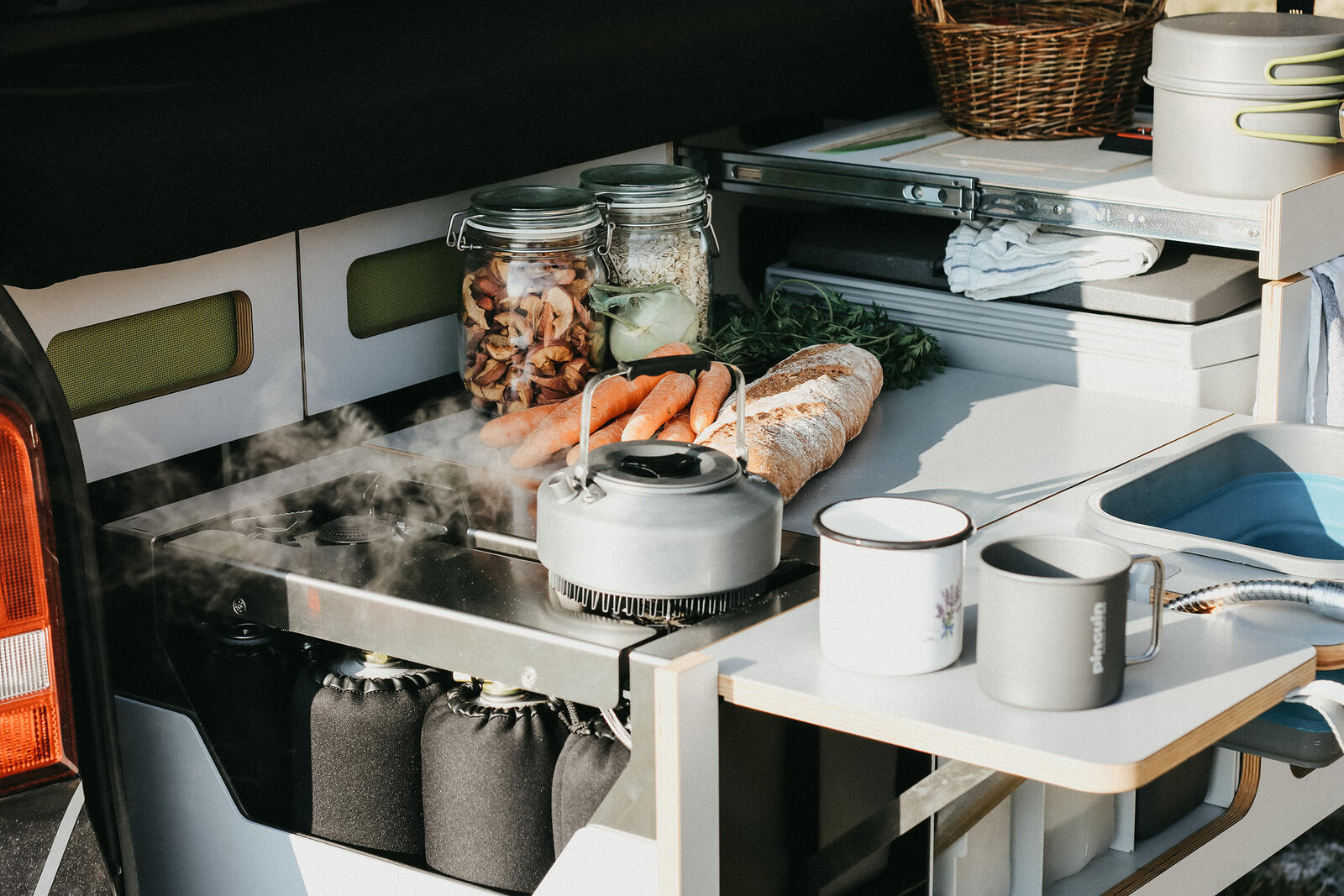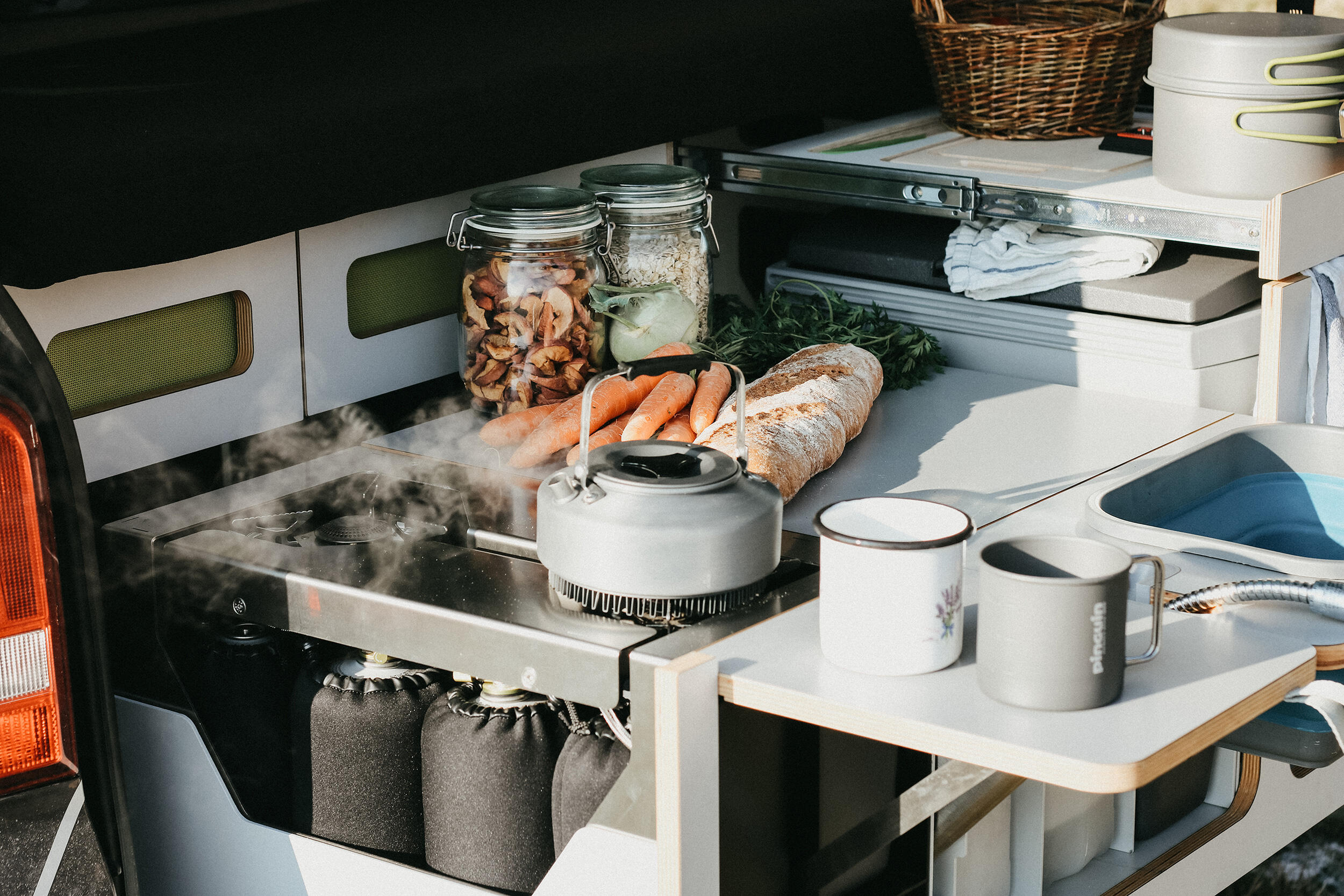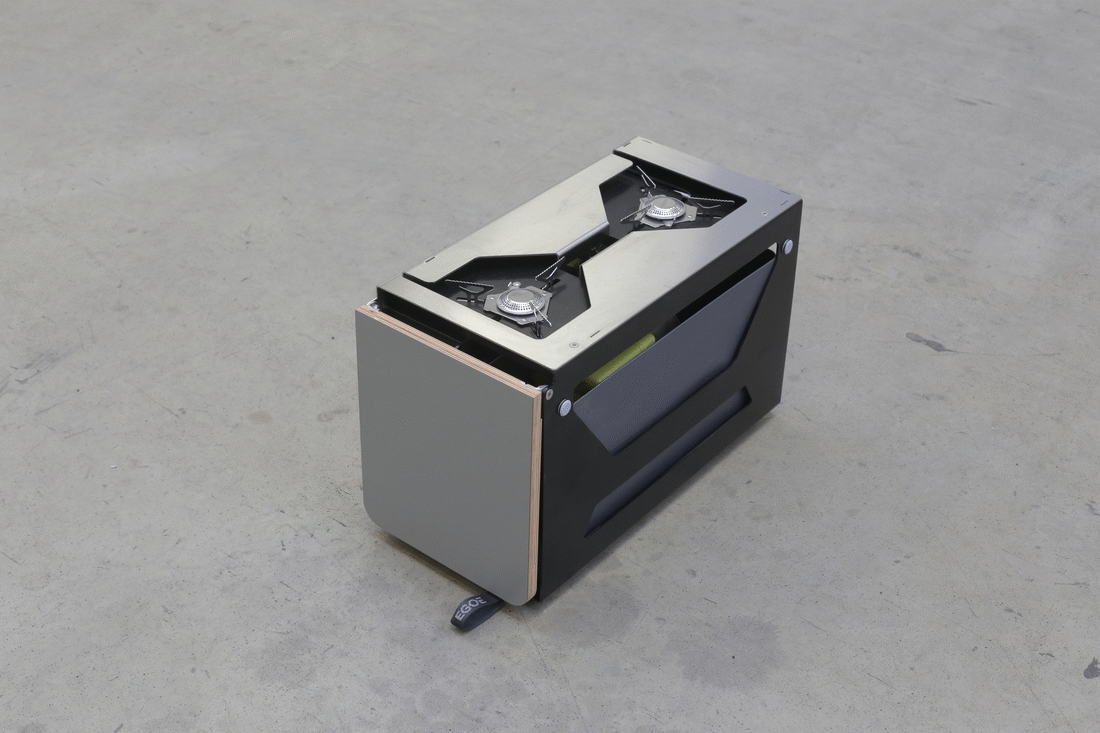 Principle of cooker module composition. Inculdes two cookers, two neoprene-covered gas cartridges, one high drawer for kitchen equipment, one wide drawer for camping utensils, and a bag for small things like spice. It also includes pieces of sheet metal for windproofing that are housed in a practical case.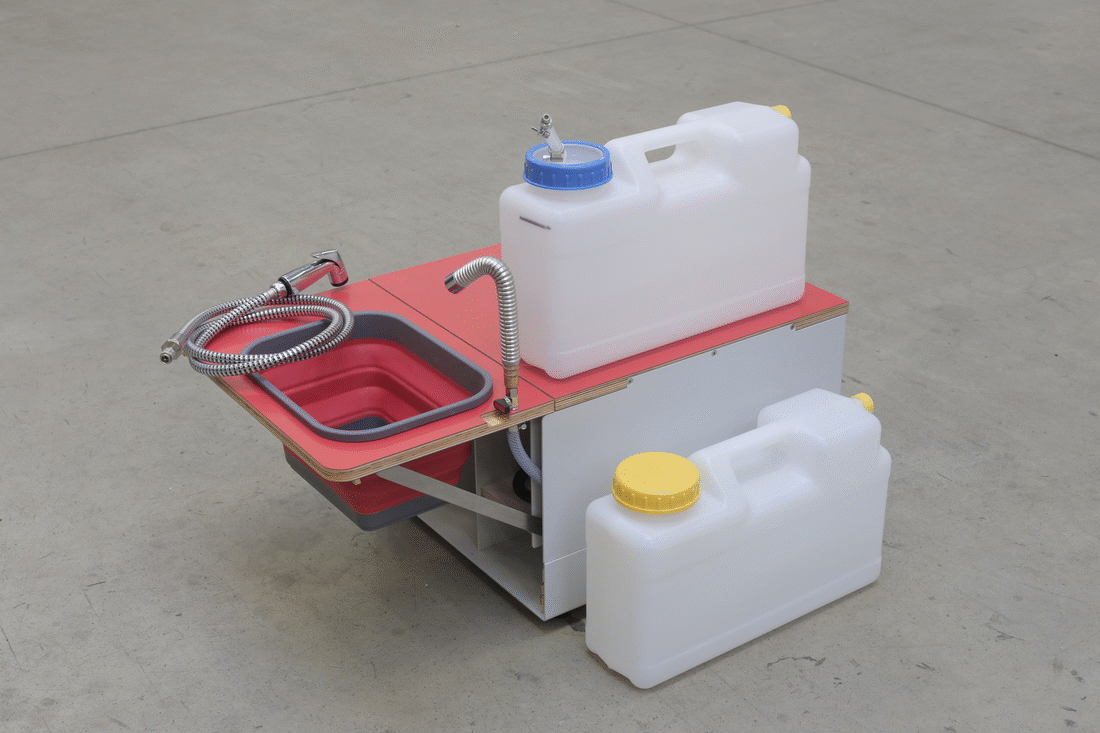 Principle of water module composition. Includes a folding washbasin without drain, two twelve-liter plastic water canisters with a suction pump, one plastic storage drawer and a 150 cm long shower hose or a wash basin mixer, either of which can be mounted on a quick coupling. It is controlled by a tap.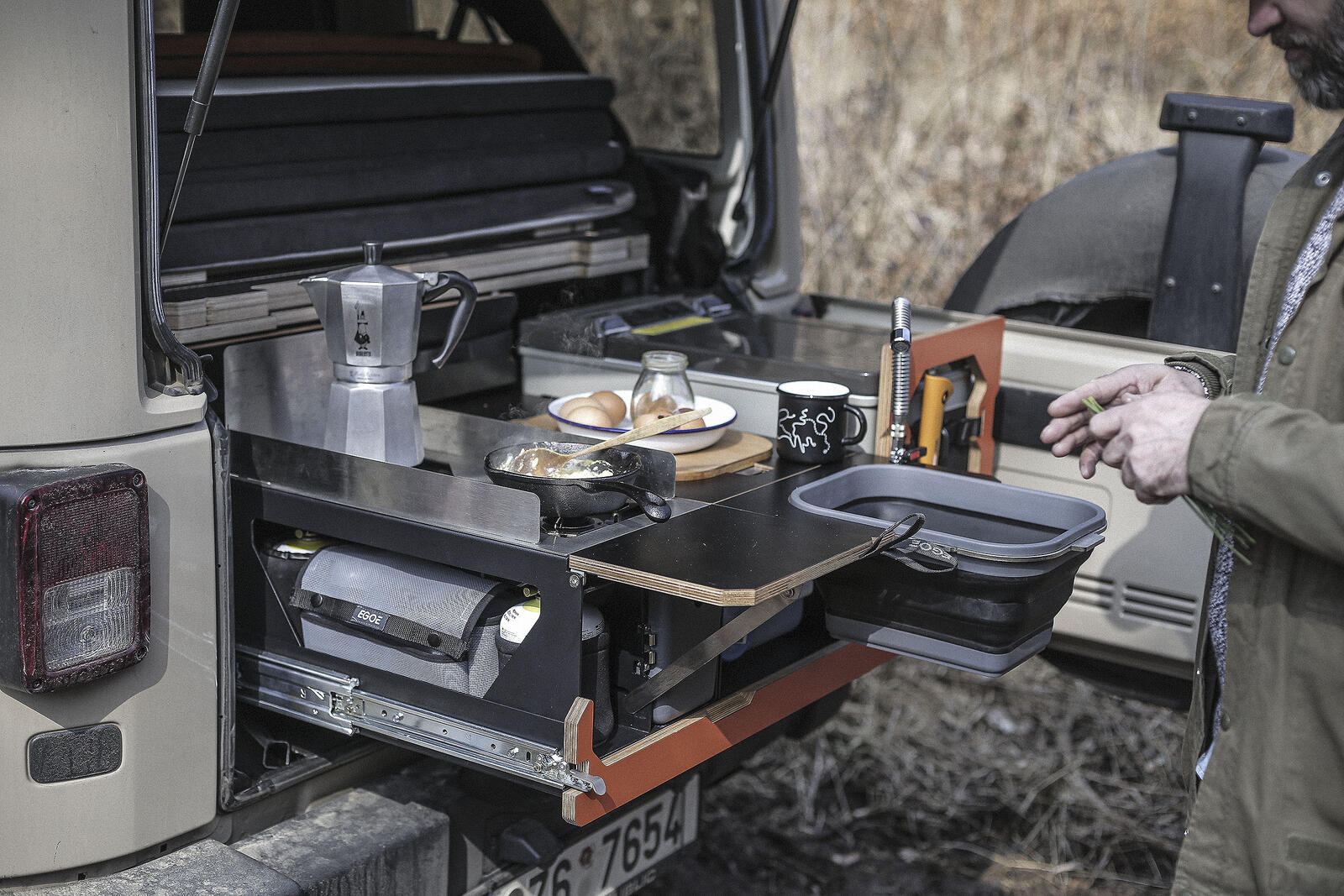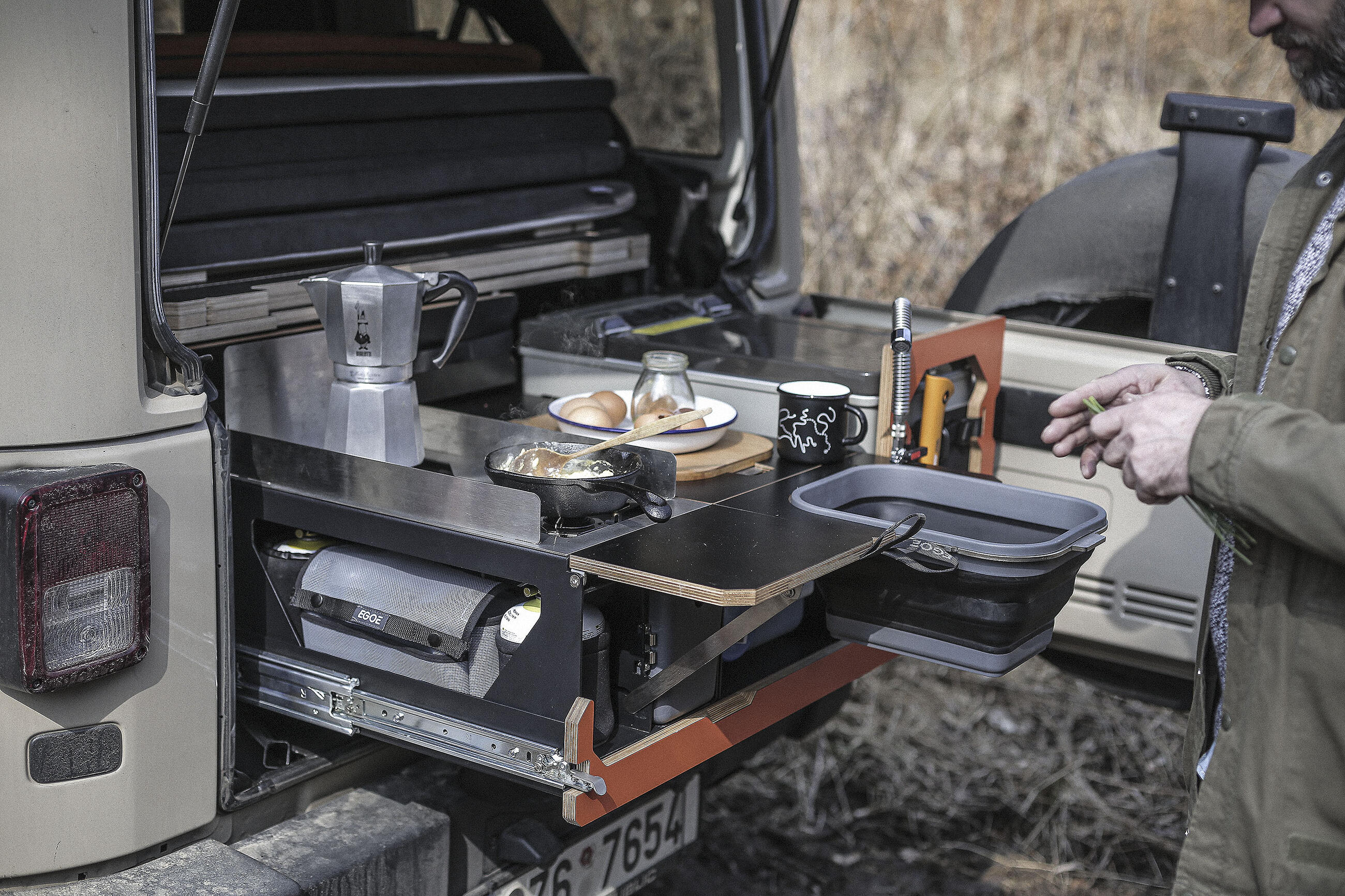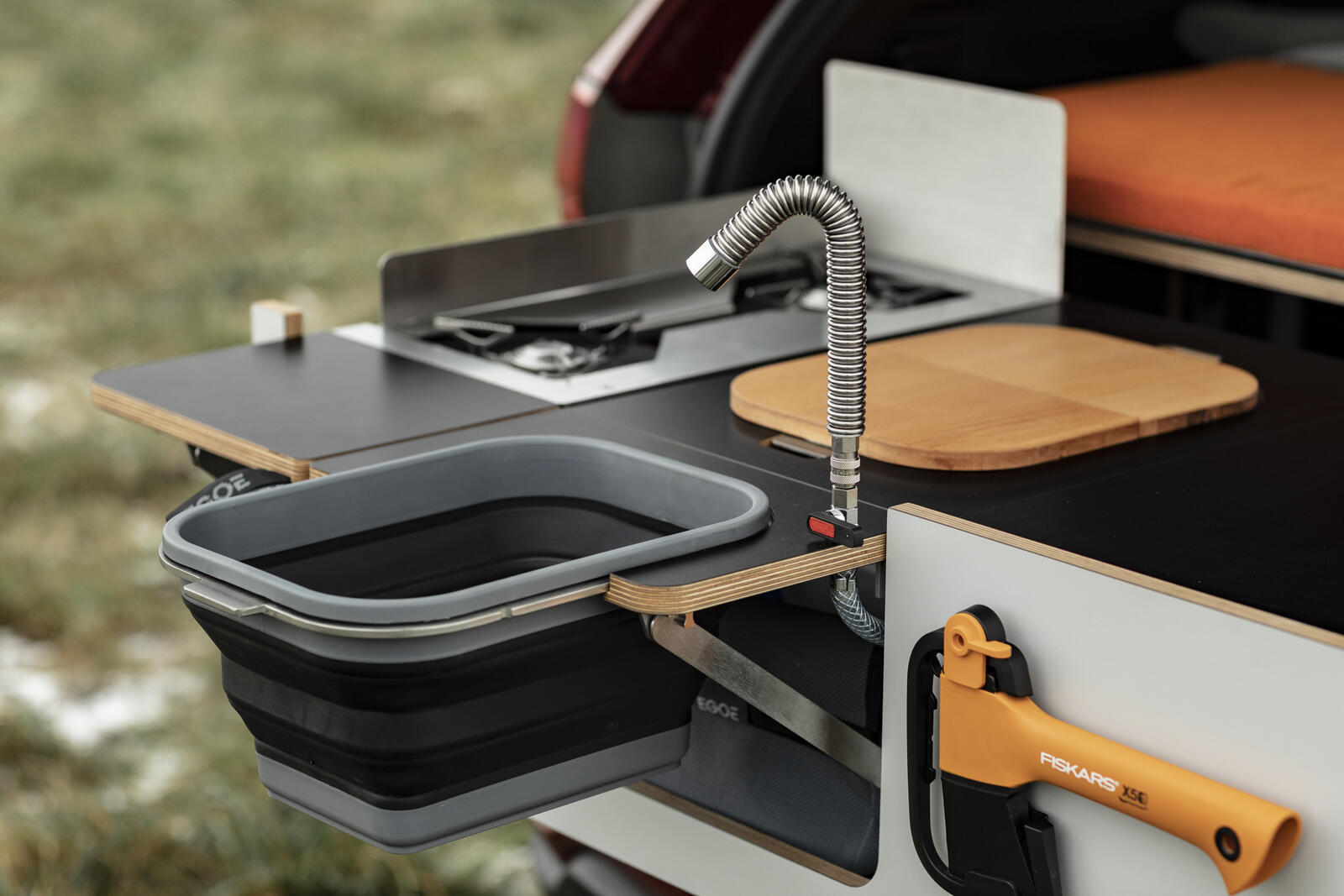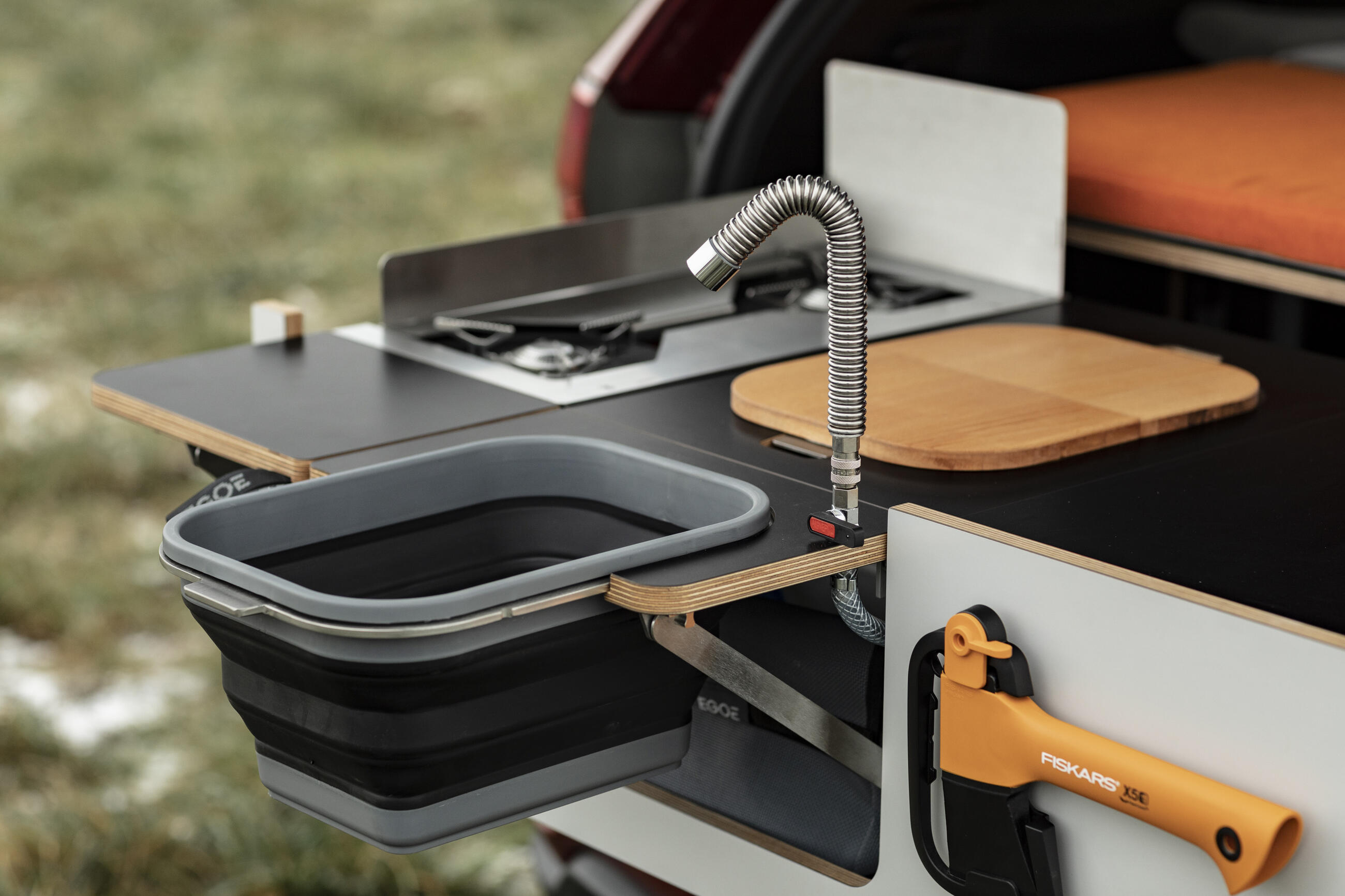 Camping assembly with an extractable mechanism and adjustment contains space for a Cooker Module, Water Module and Fridge.