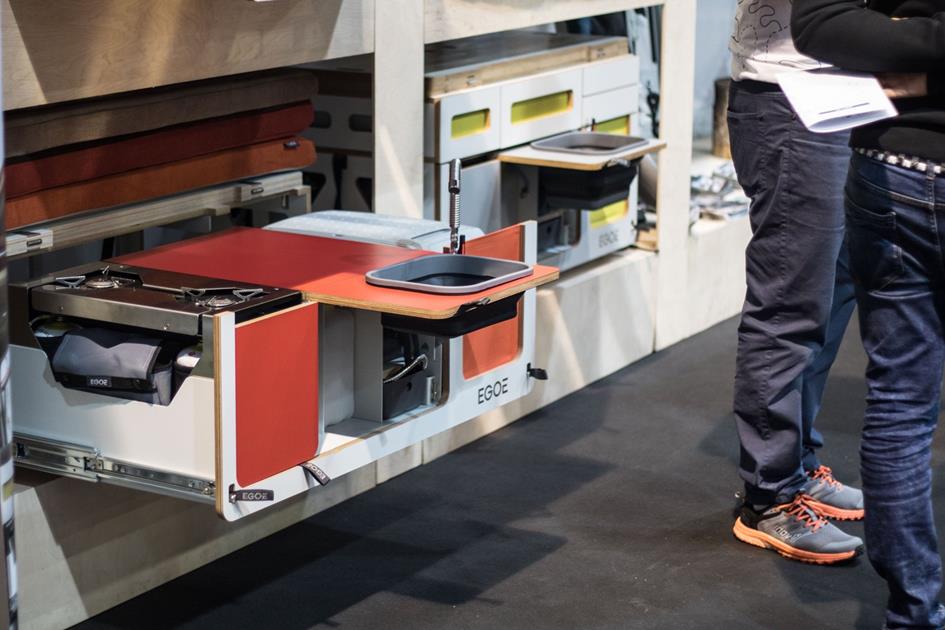 Our Nestbox camping kits are truly a fantastic feature for all those who find enjoyment of life outdoors to be absolutely essential. That's certainly how we feel.
Come find out for yourselves at the world's largest exhibition of RVs and campers, Caravan Salon Düsseldorf, which will take place from August 27 to September 5, 2021. You can find us at stand B50, which we also call the columbarium, in hall no. 14 and check out what's new in our product portfolio of car camping equipment.
On display will be the latest addition to our Nestbox line, the camper conversion kit Supertramp, which facilitates camping by car even in the most extreme conditions. It inseparably partners with such vehicle models as the Jeep Wrangler, Mercedes G, Land Rover Discovery or other off-road models.
There will also be the popular Nestbox camper conversion kit Roamer or the smaller Nestbox version Camper. Both turn your car into a perfect summer vacation partner in just minutes. Additionally, the Nestbox camper conversion kit Hiker 310 will be installed in a Peugeot Traveler, and we'll be showcasing a variety of accessories that push the camping experience one step further.
Caravan Salon Düsseldorf 2021 / August 27 - September 5, 2021, hall 14, stand B50