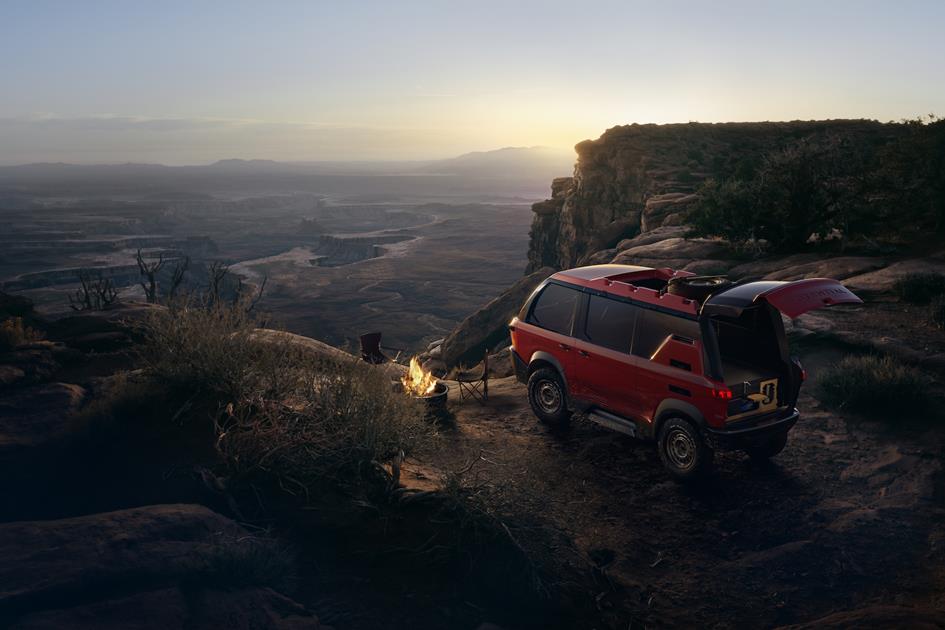 Potential Motors is partnering with overland equipment experts Egoé on integrated kitchen and bed solutions for the Adventure 1 electric ORV (Off-road Recreational Vehicle). The custom designed camp module provides everything needed to cook and sleep in comfort in remote places. This will be the first vehicle to feature Egoé's Nest concept as factory equipment.
Egoé expanded into North America last year, looking to provide its elegantly designed Nestboxes and other camping equipment to the rapidly growing overland market. With a collection of design awards including a 2020 Red Dot, the Egoé Nestbox has been hugely successful enabling adventures all over Europe since its launch in 2016.
The Potential Motors Adventure 1 launched online earlier this month and will be presented live for the first time at Overland Expo East in Arrington, VA from Oct. 7-9. As a category-defining, off-road specialized vehicle, it was created to be the ultimate turn-key adventure solution. It features the suspension specs of a jeep, more dry, lockable interior space than a full sized SUV, but in the outside footprint of a UTV. The custom Egoé camp module, together with 40L of integrated water storage complete the Adventure 1 as a compact overlander without equal.
"Egoé was clearly the best partner for us to bring the Adventure 1 to life," said Michael Uhlarik, Potential Motors' Head of Design, "They place a premium on design; their products are beautifully crafted with exceptional materials and exquisite attention to detail. Egoé shares our mission of enabling people to enjoy their destinations and time in nature."
"Traditional camping has its limits and Egoé is one of the first brands aiming to change this," said Veronika Satinska from Egoé's sales team, "Interest in vehicle camping is growing rapidly and utilizing a quality camping module supports this specific style of traveling. People need freedom and flexibility to create their own adventures and we are delighted to have the opportunity to help people get further doing what they love with the Adventure 1 project and the great team at Potential Motors."
Potential Motors will showcase the Egoé design in the Adventure 1 at Overland Expo East in Arrington, VA from Oct. 7-9
About Potential Motors
Potential Motors develops electric off-road recreational vehicles (ORVs) and vehicle control systems for off-road vehicles. Headquartered in New Brunswick, Canada, Potential Motors aims to accelerate the electrification of off-road through selling low-volume, category defining vehicles, and through supplying vehicle control systems to off-road OEMs. Potential Motors is a VC-backed startup having raised $6.5M CAD / $5M USD to date from investors such as Marc Benioff's TIME Ventures and Brightspark Ventures.
Find out more information at www.potentialmotors.com.