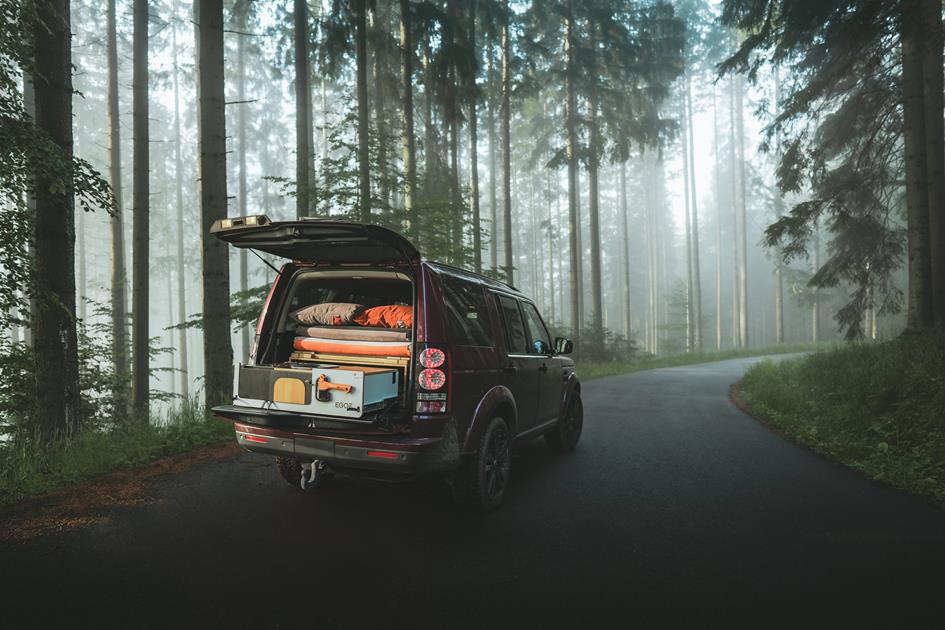 Traditional camping has its limits, which we can break down. With this goal, we set off across the ocean, more precisely to Denver, Colorado, under the name Egoé North America, and Vancouver, Canada, as Egoé Canada Outdoor.
The Egoé brand can now be found in the USA and Canada! We have prepared a wide range of our camping conversion kits called Nestbox, including multiple types of handy accessories, to every vehicles into comfortable "campers".
Nestbox is a practical yet multifunctional, extra big "gadget" for trips out of the city. We offer these units in different sizes, which are the luggage compartment of not only smaller SUVs such as the Honda CRV, Toyota RAV4 or Toyota 4Runner, but also in larger vans such as the Mercedes Sprinter. Thanks to Nestbox, everyone can cook, wash dishes, shower and sleep on a comfortable mattress out in nature. At the same time, these clever road companions emphasize a tasteful, timeless yet practical and user-friendly design.
In the future, the brand's offer will be complemented by the existing Egoé life product portfolio, which designs and produces collections of outdoor furniture for use at home, on the terrace or garden, or in restaurants and cafes.
If you want to meet us and check out the Nestbox camper conversion kits for yourselves, you will soon find us at several road shows and trade fairs. In September, we will be exhibiting in Denver, Colorado's capital, in Lake Tahoe, California, and in Flagstaff, Arizona, at the world-famous Overland Expo. In November, we will also participate in one of the largest automotive industry exhibitions - SEMA in Las Vegas. Together with the Nissan USA brand, we will display the Nestbox Camper built into the Nissan Pathfinder as the so-called Glamping Off-Road Vehicle. In Canada, you can meet us at spring shows in Vancouver and Calgary.
The closest exhibitions this year:
You can follow us on Instagram, Facebook, Pinterest of Youtube. For more information, please contact your local representative.