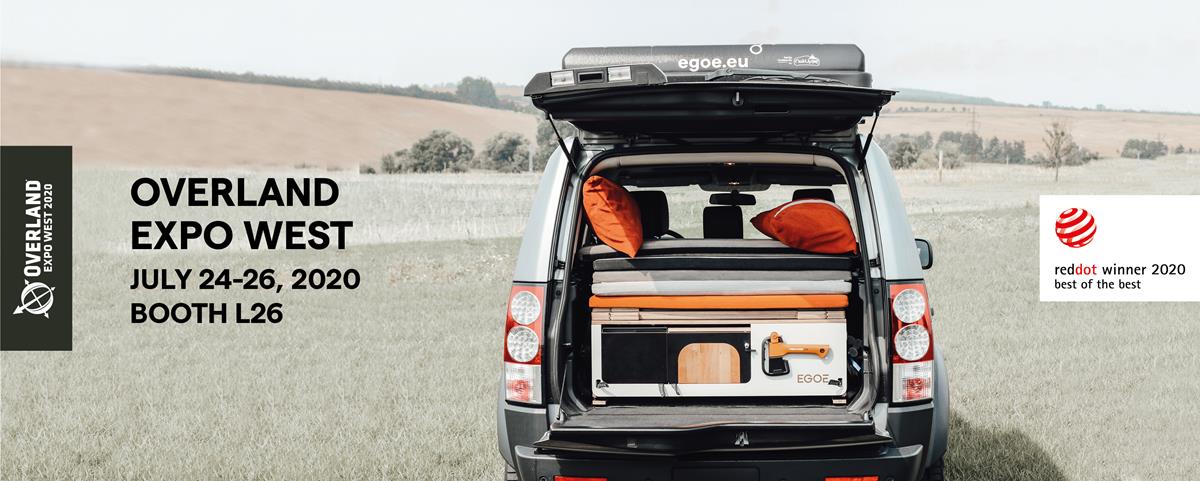 Europeans have been discovering the freedom of camping with Nestbox camping modules for several years. After receiving many requests from the US, it is time to expand into the North American market.
We would like to invite you to Overland Expo West, the world's premier event series for do-it-yourself adventure travel enthusiasts. Visit our booth L26 from July 24 to 26, 2020. Overland Expo West is held at Fort Tuthill, just outside of Flagstaff, AZ. Find more information about the event here.
In March 2020, Egoé Nestbox with accessories was awarded the Red Dot: Best of the Best prize, the highest Red Dot award. This prestigious award goes to merely 1.5 % of the registered products each year, making it an equivalent of the Oscars for design.
Press release here