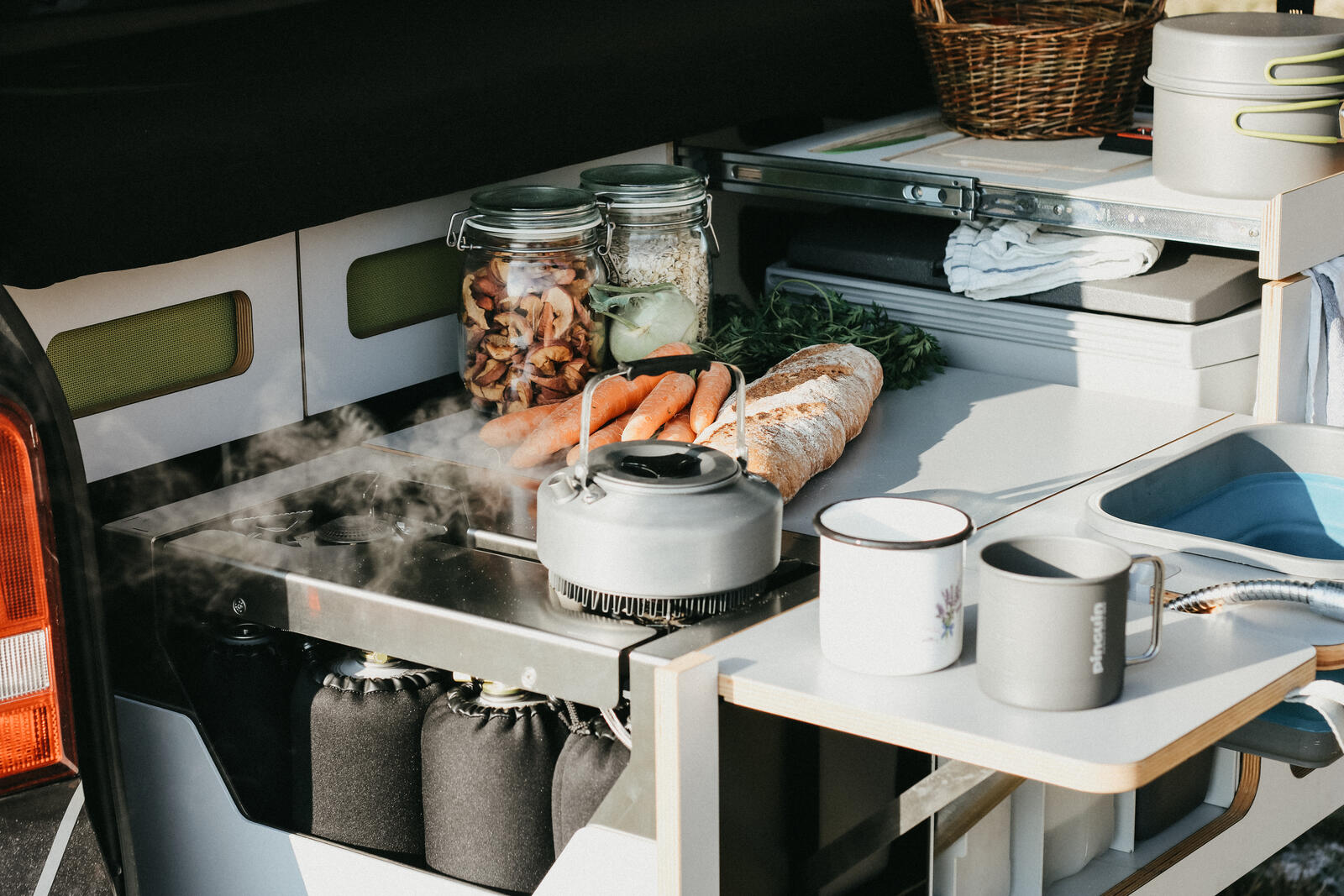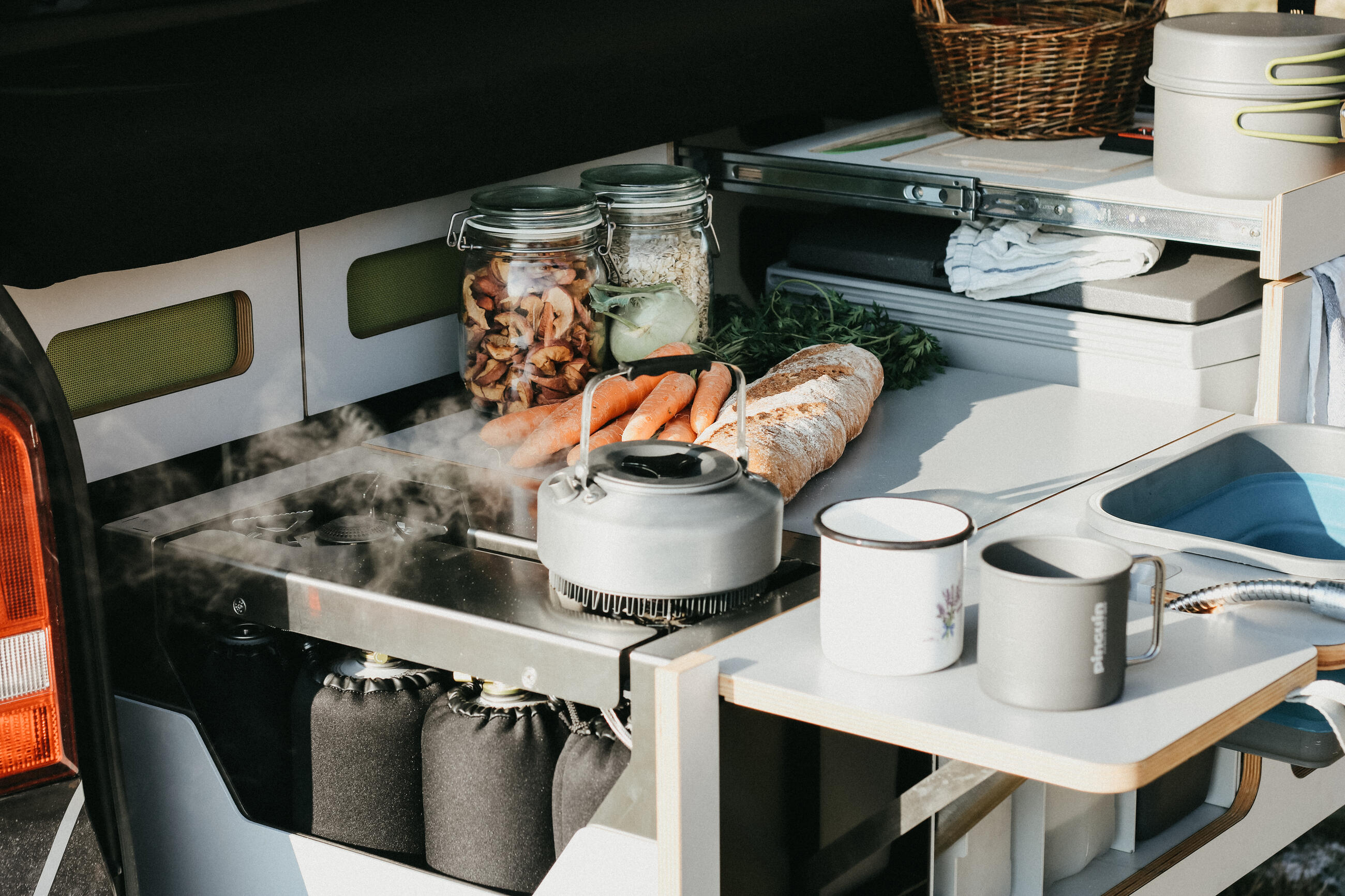 Benefits of usage
We have designed the Nestbox camping assemblies precisely according to our user demands and needs, with an eye for detail and practical use. Quality design is a given.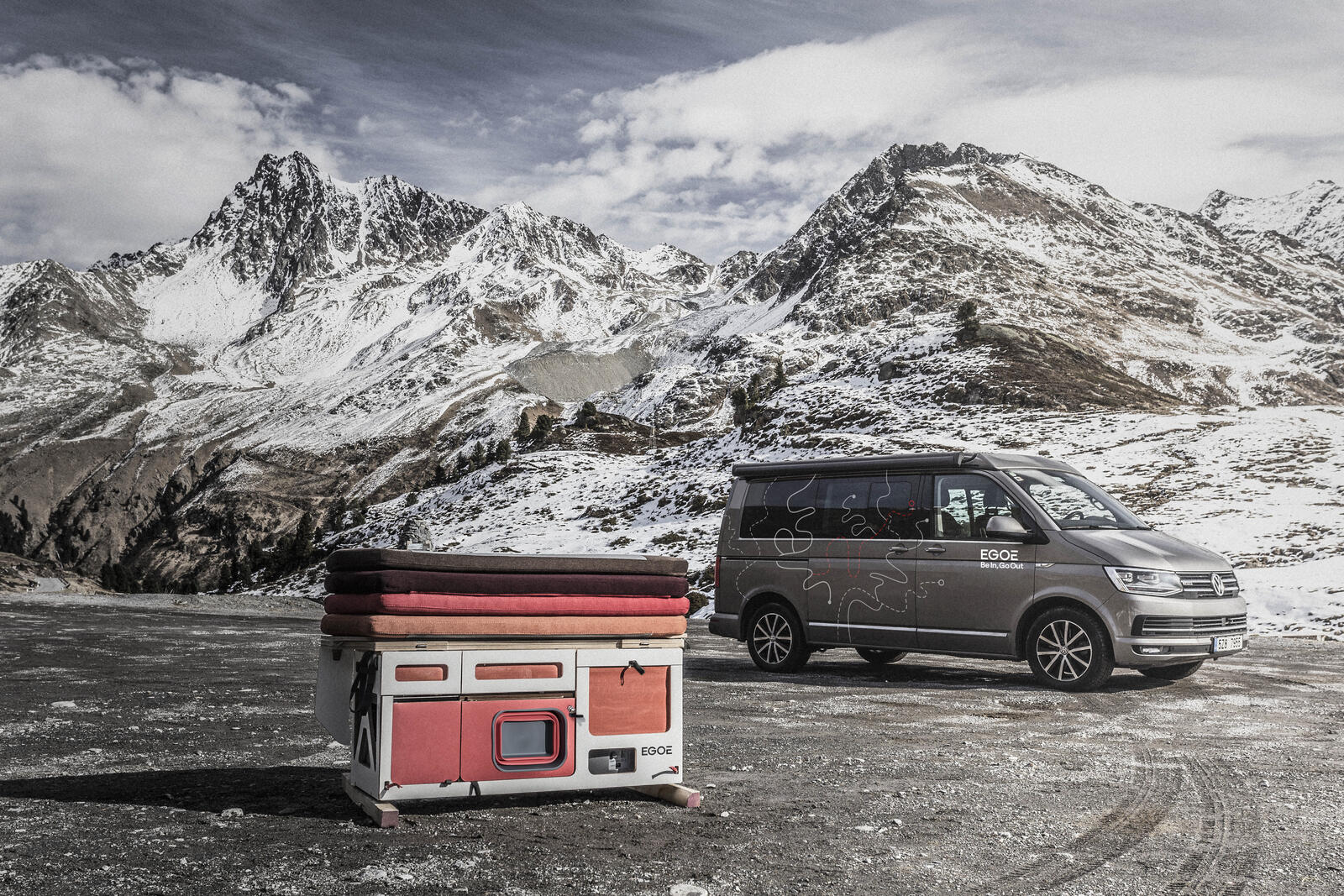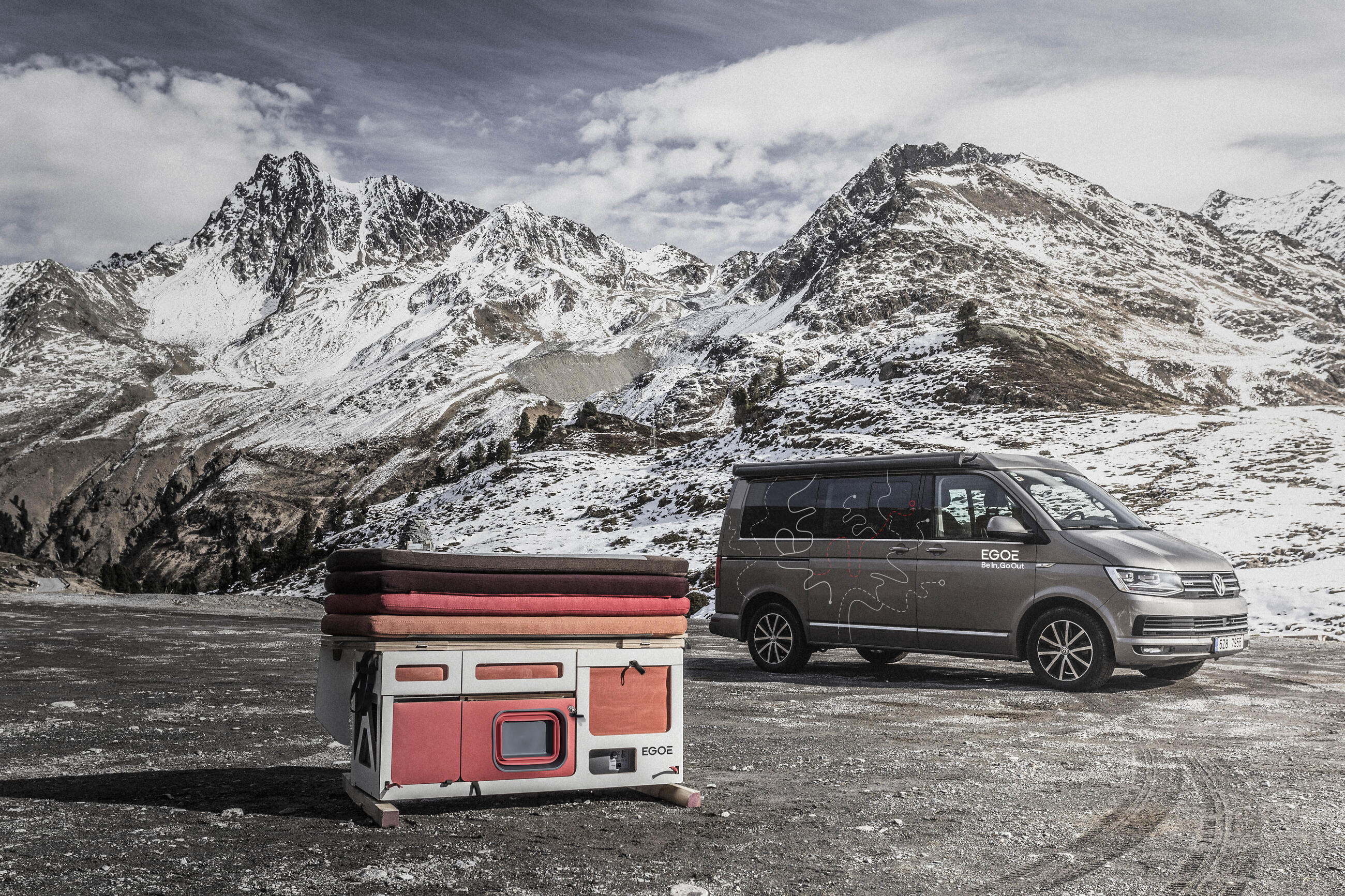 1. Quick installation
You can install the Nestbox camping assembly in your vehicle or take it out in just minutes.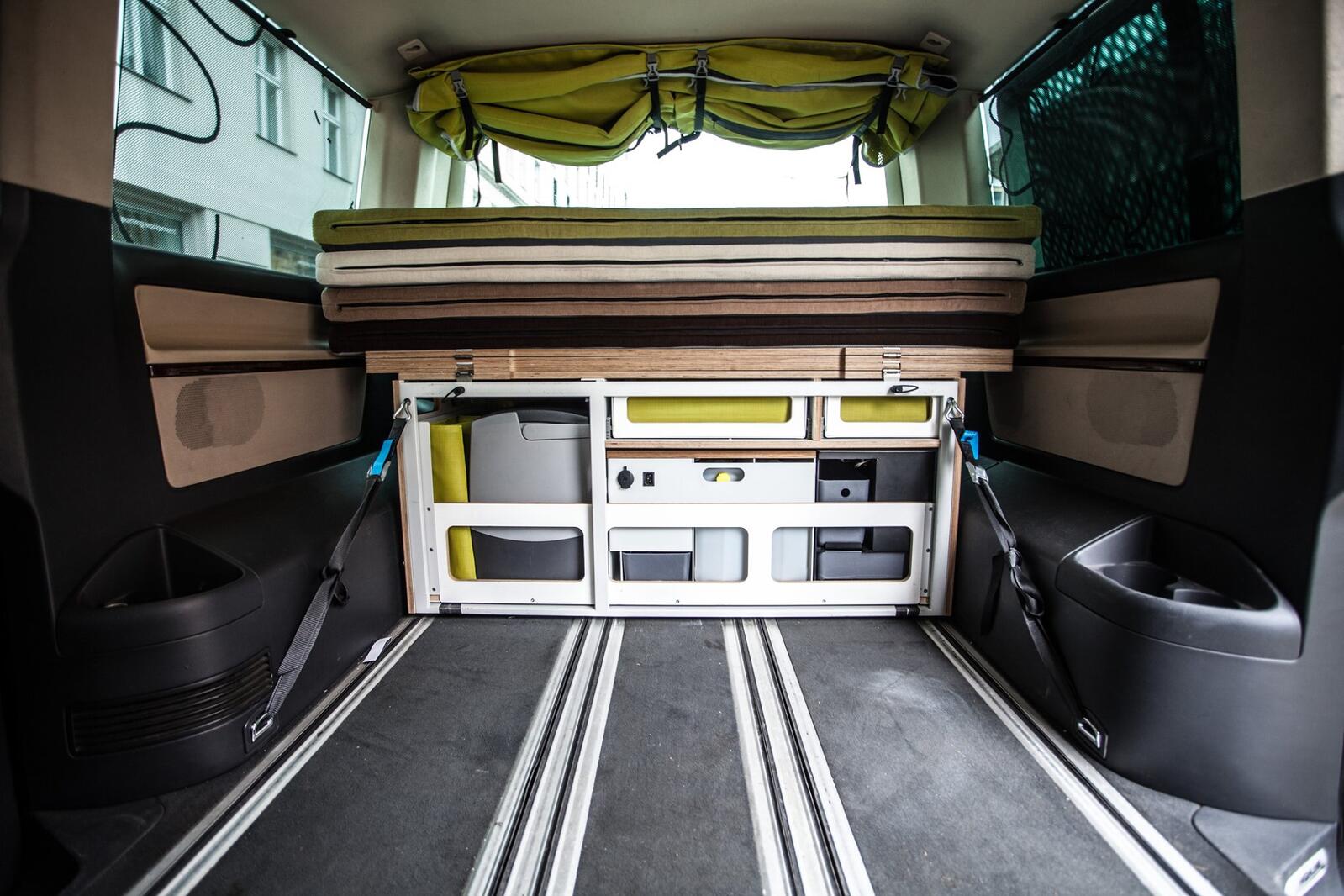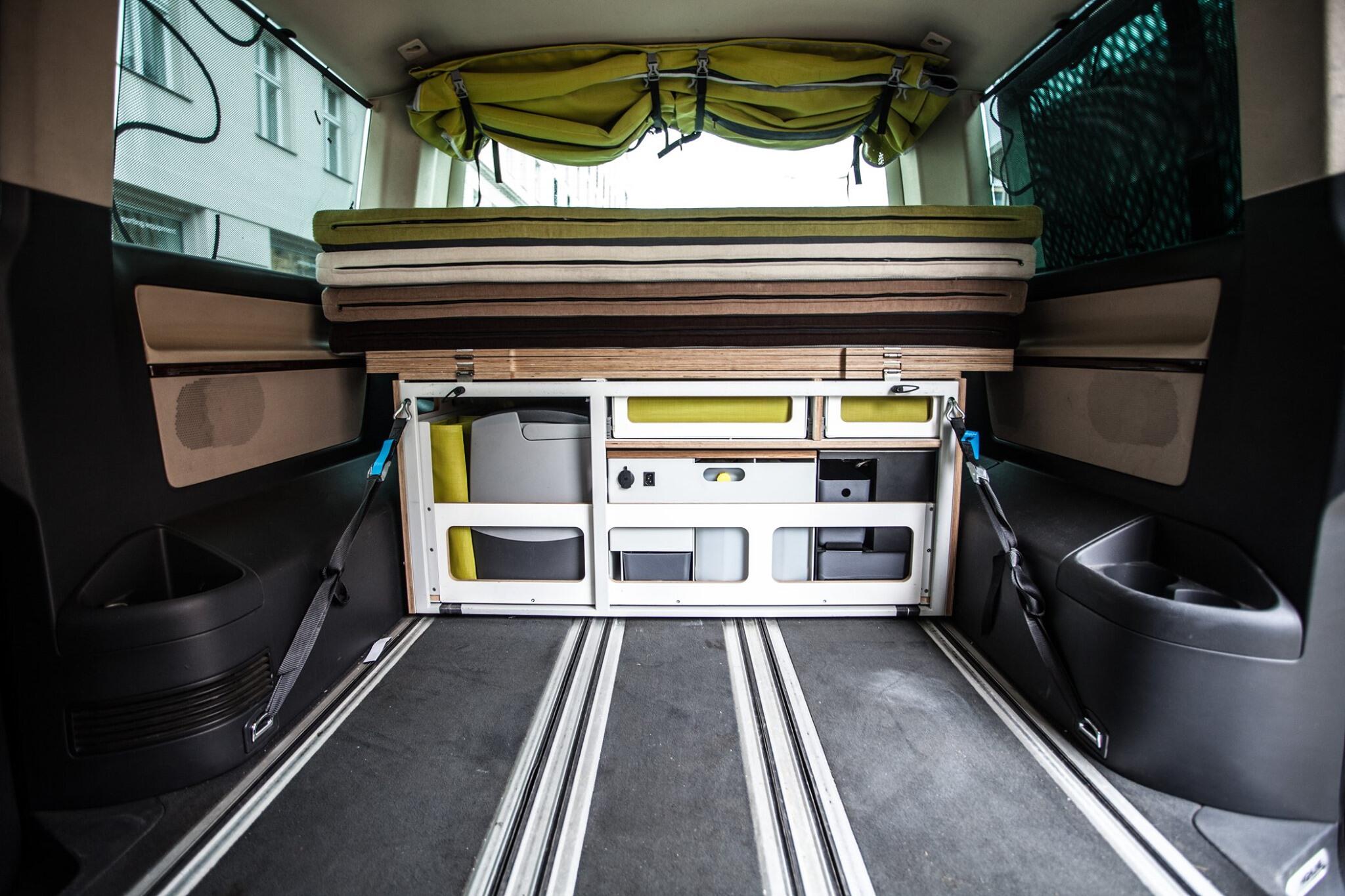 2. Compact design
When folded, Nestbox only takes up the trunk or rear of the vehicle. So you can travel in groups of four or have plenty of room for luggage.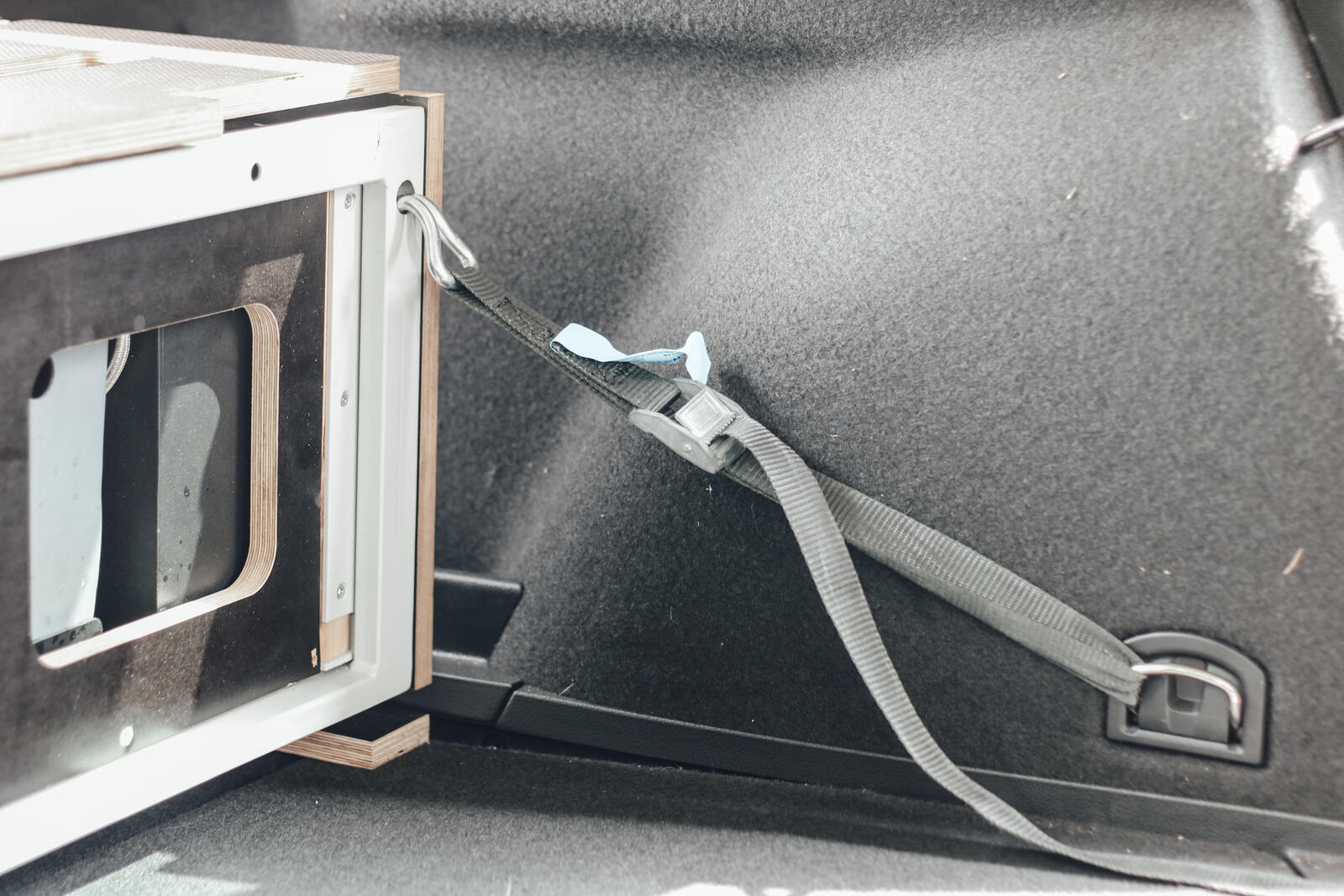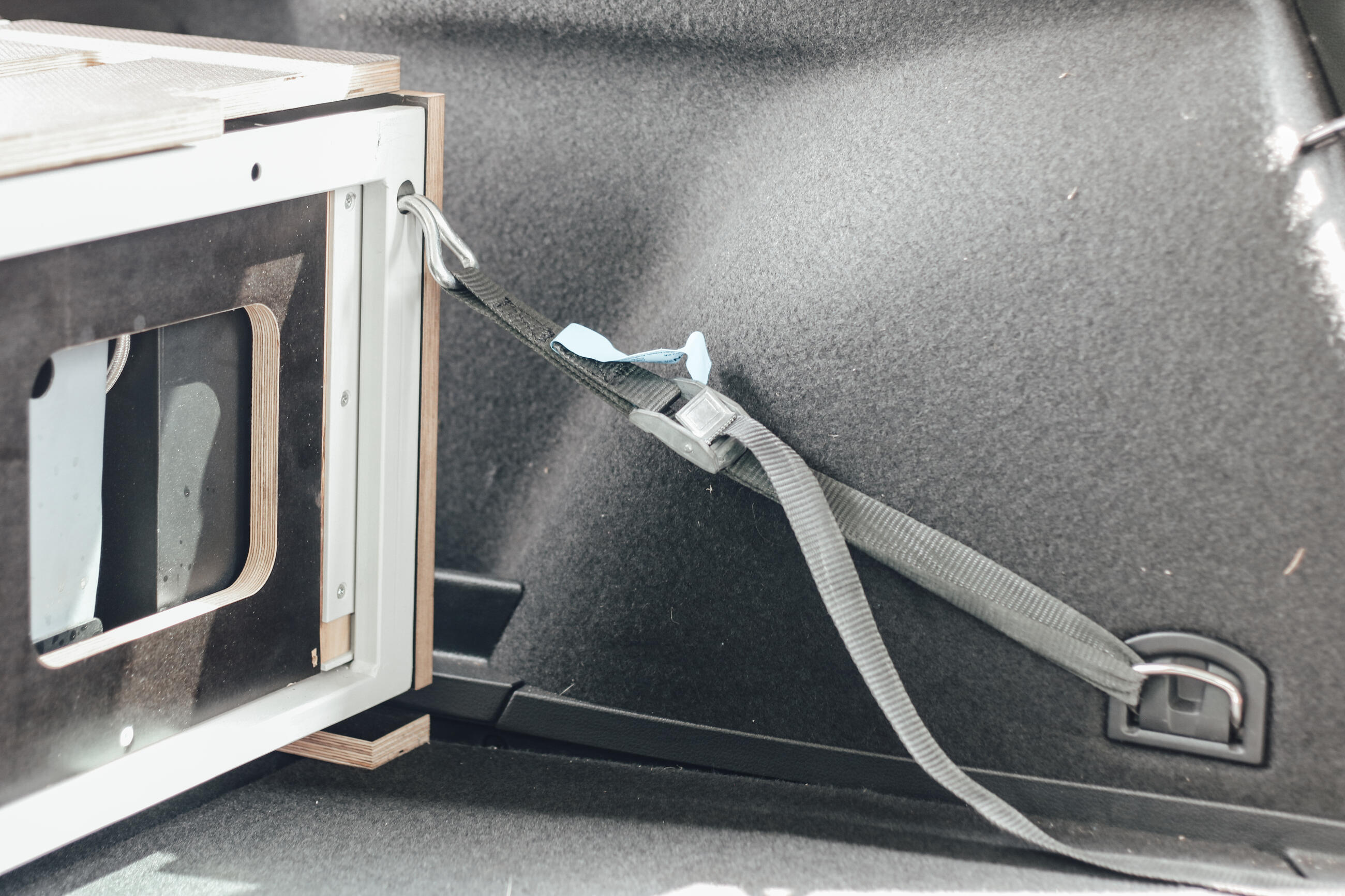 3. Without interfering in the vehicle
We care for mobility and safety alike. Our assemblies can be anchored down in almost any vehicle. Four anchoring points in the trunk suffice. Straps are certified and each has been tested for a 220 kg load.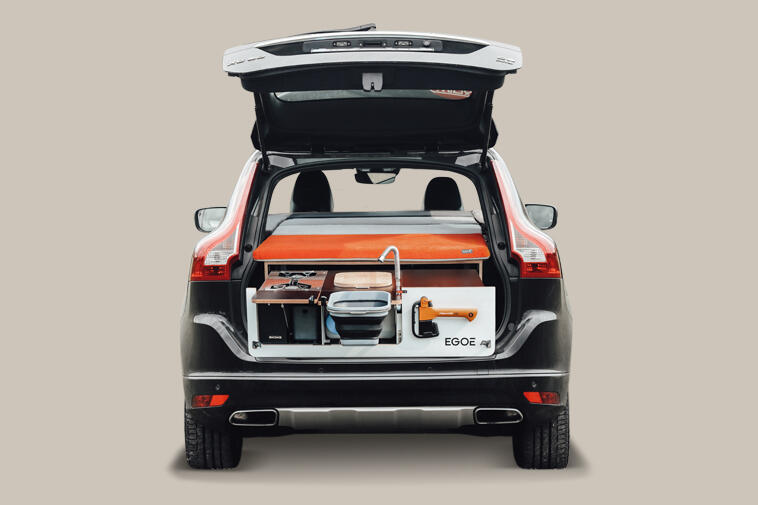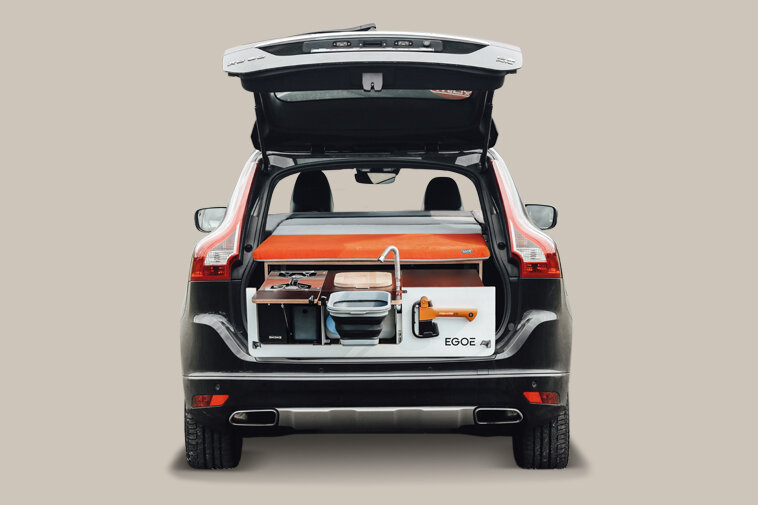 4. Compatible with many vehicle types
The universal concept enables installation of Nestbox in many different types of vehicles.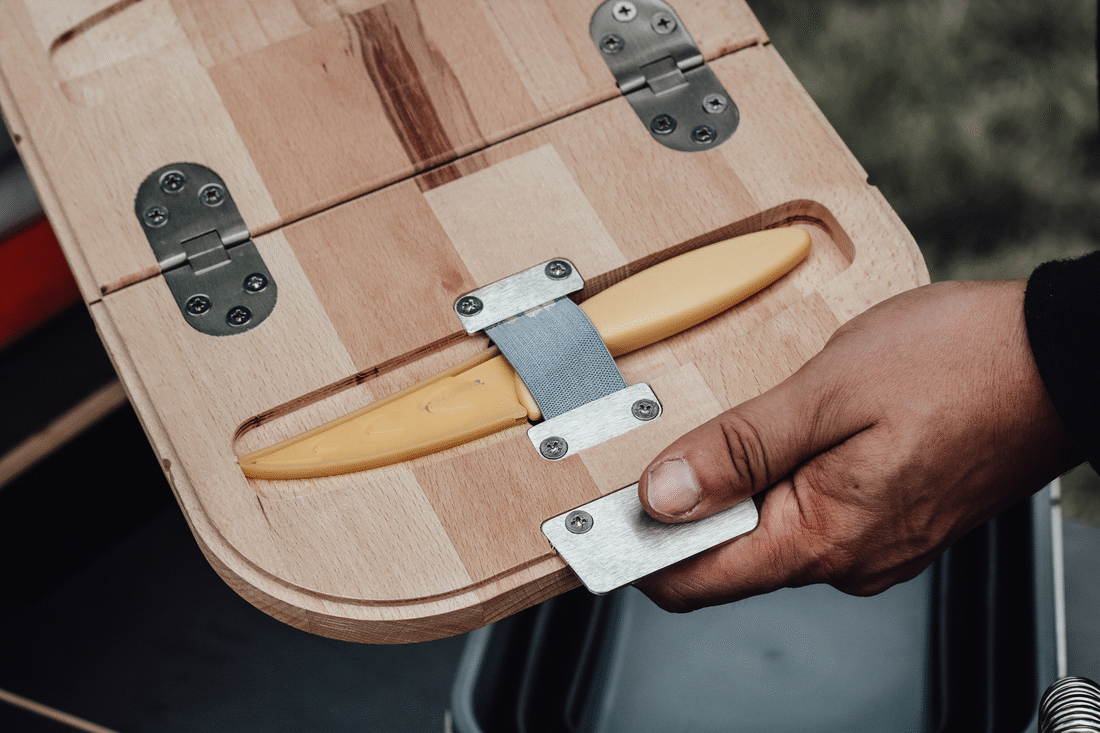 5. Thoughtfully considered detail
Our assemblies are designed in high quality but are also practical. For example, Nestbox has an ingenious little storage box for a knife and cutting board, or small textile bags for stashing away herbs and spices.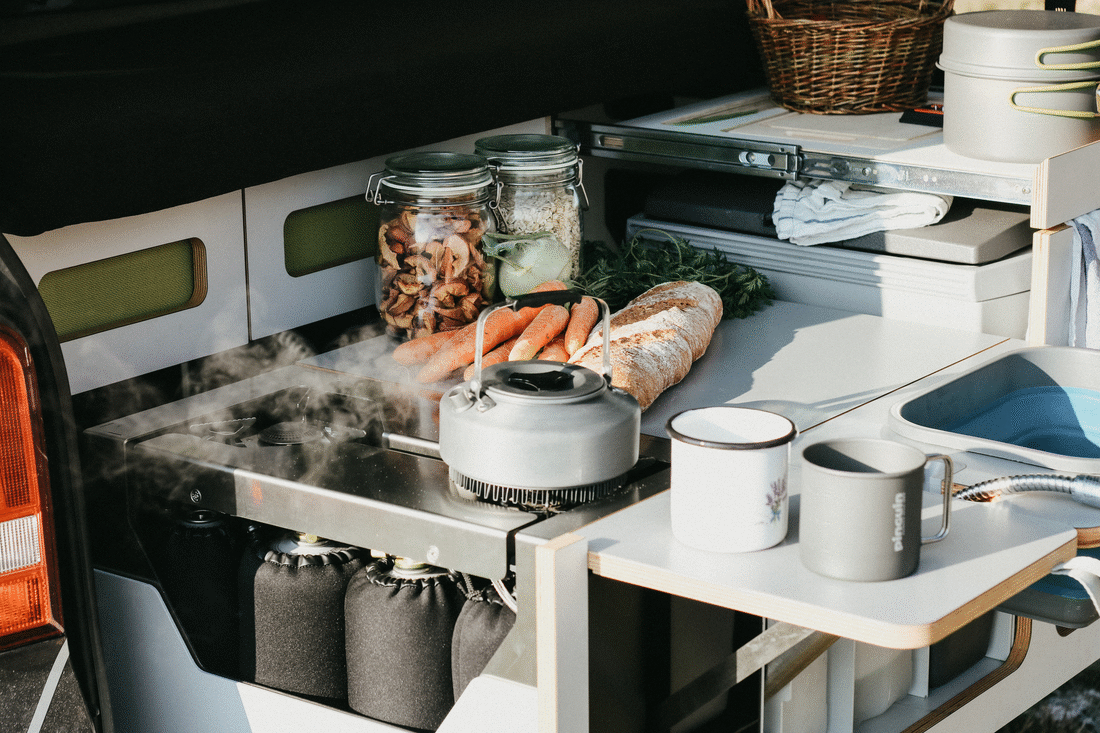 6. Flexible cooking
Just slide out the cooking module and you can cook right in the vehicle. It can be taken out of the vehicle too and used to cook anywhere. You can even remove the burner itself with gas cartridges and take it with you to cook food e.g. during a trip somewhere.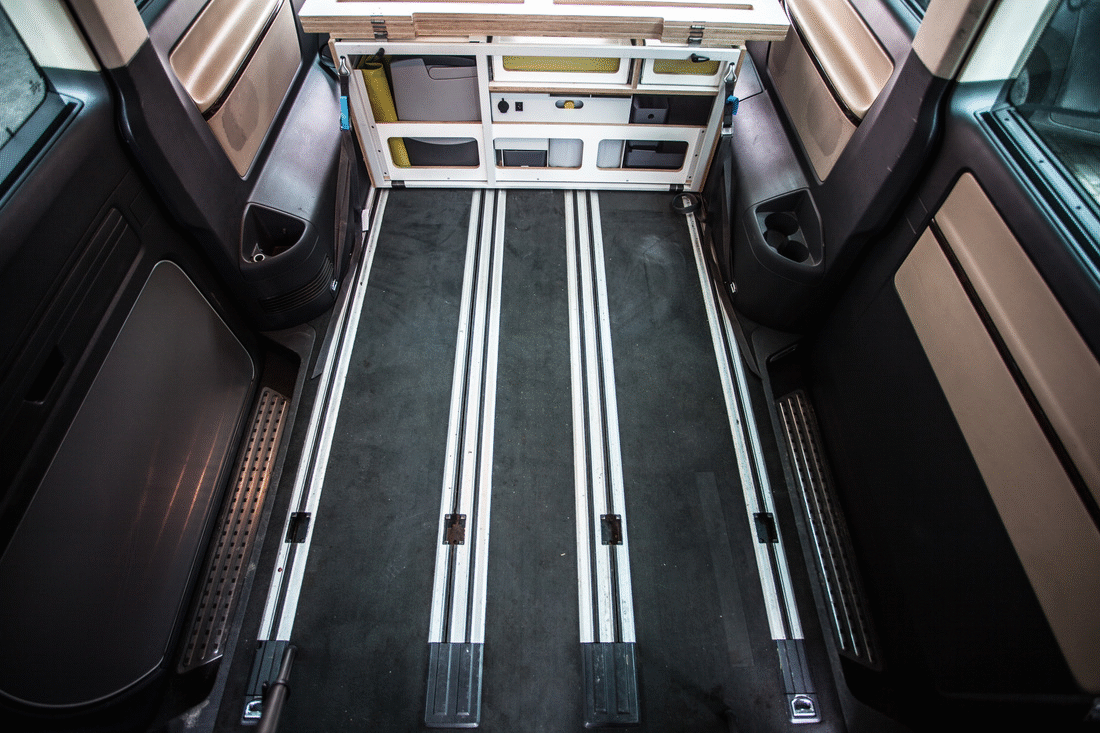 7. Easy installation for sleeping
Mattresses and frames are designed in several variants based on the vehicle type. They are easy to handle and fit universally into many kinds of vehicles. You fold out the mattress and frame with possible supports within minutes.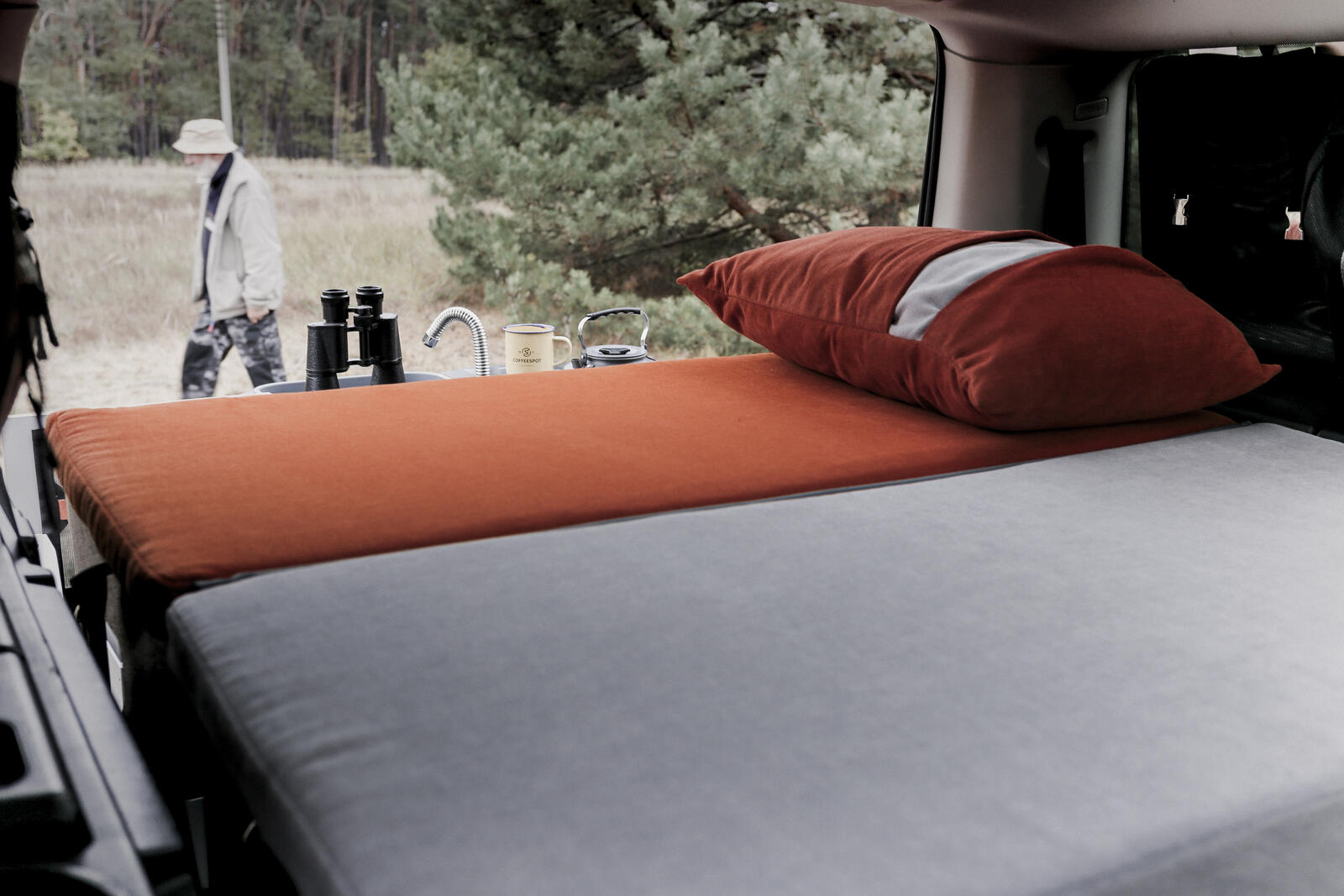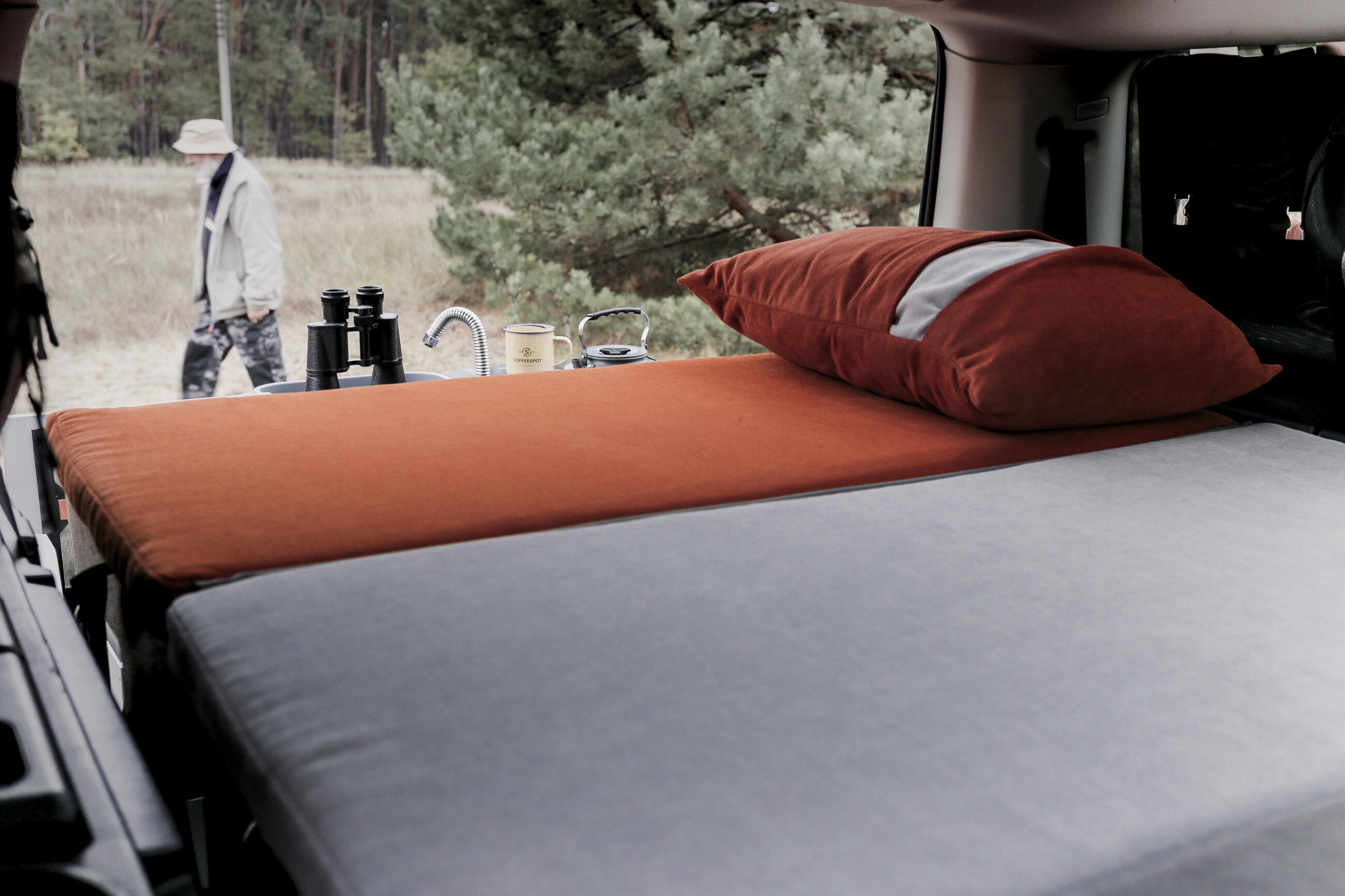 8. Comfortable mattress
The multilayer, 6 cm mattress offers superb comfort for its category. The filler is formed of a sandwich of two PUR materials wrapped in fleece, and is covered by high-quality fabric. The bottom layer is made of a gently washable, anti-skid material, thanks to which it holds onto the frame, and you can set it down e.g. on the lawn.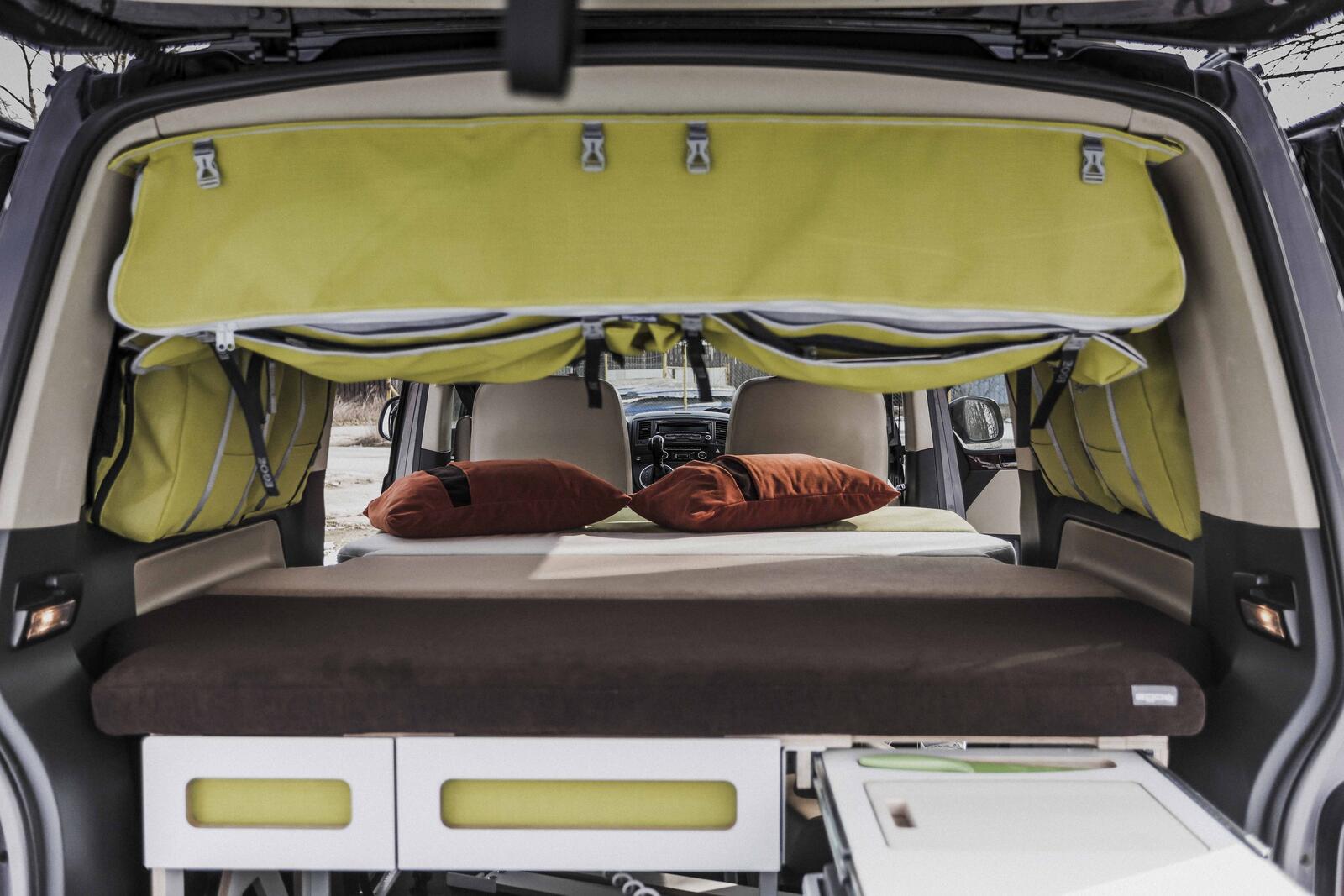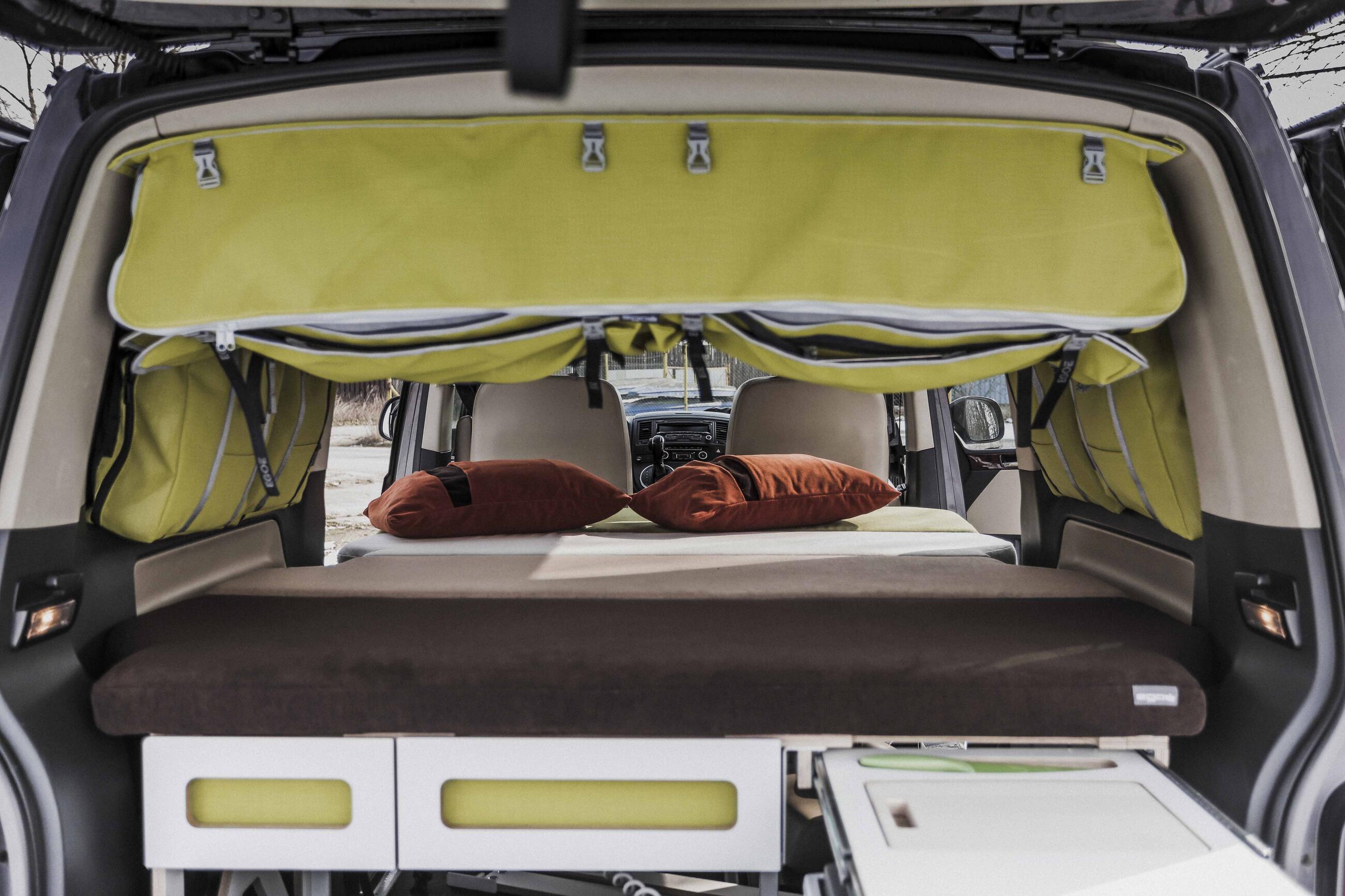 9. Practical bags
The textile bags Nestbag provide extra storage space for your gear. Window bags are removed easily and can also be used separately as utility bags during longer journeys. The roof bag makes clever use of space, and is particularly handy for stowing away clothing.
10. Folding furniture
Universal and stylish design of the original folding furniture Nestblock for indoor and outdoor use alike.